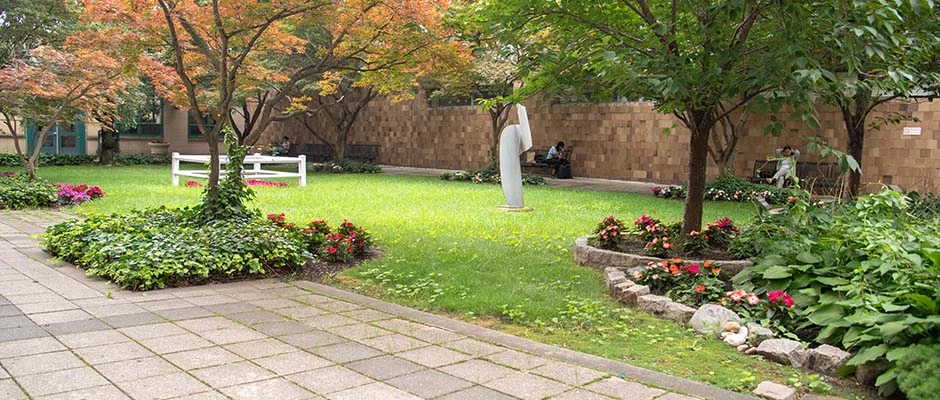 Middle States accreditation is an expression of confidence in an institution's mission and goals, its performance, and its resources.
An institution of higher education is a community dedicated to the pursuit and dissemination of knowledge, to the study and clarification of values, and to the advancement of the society it serves. To support these goals, institutions of higher education within the Middle States region joined together in 1919 to form the Commission on Institutions of Higher Education of the Middle States Association of Colleges and Secondary Schools, a professional association devoted to educational improvement through accreditation. Today's successor organization for higher education accreditation is the Middle States Commission on Higher Education (MSCHE).
LaGuardia's current accreditation phase and accreditation status are displayed on the institution's listing in the Institution Directory and in the  Statement of Accreditation Status (SAS).
Middle States 2012 – 2017
Dear Fellow Faculty, Staff, and Members of LaGuardia Community College,

As you know, the Periodic Review Report (PRR) was submitted on June 1st, to the Middle States Commission of Higher Education. As part of the accreditation process, Middle States has recently forwarded a copy of the Reviewers' Report for the PRR, the Reviewer's Report for Compliance, as well as the Financial Analysis Review Report. Of note, the Financial Analysis Review Report​ as well as the Compliance Review Report reveals that LaGuardia is in good financial standing and that the college has met all requirements for Verification of Compliance with Accreditation-Relevant Federal Regulations. The review of the Periodic Review Report itself, acknowledges the work and effort of the college since the 2012 Self Study, but additionally provides recommendations, some suggestions, and supportive commentary.

The next step in the accreditation process is for Middle States to provide a final determination on the institution's accreditation status, in November 2017. More information regarding this process may also be found on the Middle States webpage, listed above.

Sincerely,

Joanne Pierre-Louis, Ph.D.
Middle States Chair and Accreditation Liaison Officer
Professor of Psychology
Department of Social Science
Phone: 718-482-6017
middlestates@lagcc.cuny.edu