Contact Us
Room: M-Building, M-115
Phone: (718) 482-5190
campuslife@lagcc.cuny.edu
Monday- Friday  9 a.m.- 5 p.m. 
Upcoming Events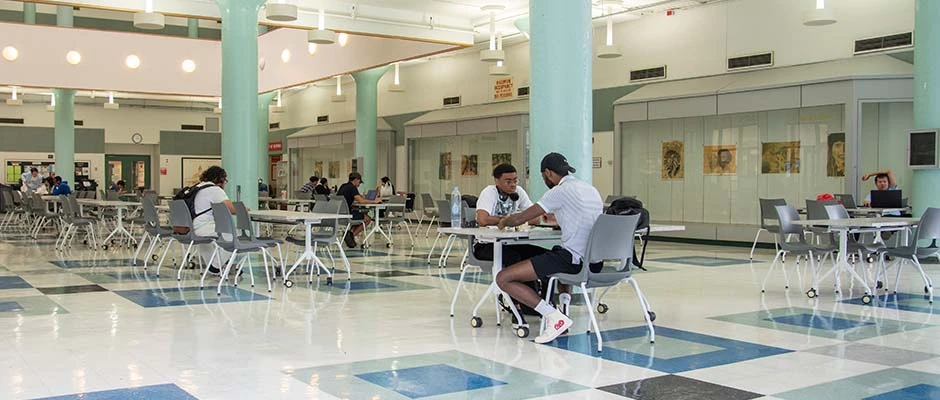 Campus Life gives you ways to participate in student clubs and organizations, leadership opportunities, civic engagement and peer mentoring. By getting involved, you'll make new friends, enhance your academic and professional skills and be a part of our dynamic campus community that dares to do more every day.
Student Clubs & Organizations
Get involved with the LaGuardia community by joining a student club or organization! You'll build your LaGuardia network, gain leadership skills and experience and enhance your resume.
Are you interested in joining a club? Students can join clubs by attending clubs meetings, or by contacting club Mentors using the following information: Student Clubs & Organizations
Campus Events
Find out what virtual events are happening by checking My LaGuardia and the campus calendar as well as LaGuardia's Instagram and Facebook accounts.
View our Campus Calendar for more.
CUNY Votes
Make sure your voice is heard in upcoming elections! Check out these voting resources, including voter registration qualifications and forms as well as information about casting your ballot.
Find out more about CUNY Votes, including registration deadlines and election dates.
Disaster Relief
We encourage the College community to help in the wake of a crisis. Consider supporting organizations that help those who have been impacted by natural disasters, and find about more about CUNY's efforts.
If you have been affected by a natural disaster, please look to the resources below for assistance.
The following organizations accept financial donations and other means of support to assist those who have been impacted by natural disasters.
Whether you have been directly or indirectly affected by unforeseen circumstances, these on-campus services provide support during difficult times.
Emergency support:
Physical and mental health resources:
G.R.A.C.E. Leadership Program
Every semester, the Greatness Results After Choosing Excellence (G.R.A.C.E.) Leadership Program helps students hone their critical thinking, leadership and social skills with the goal of providing confidence and a sense of empowerment that translates beyond the classroom. Although the program is open to all, some content is developed with female students in mind.

The program consists of four sessions, a civic engagement project and a writing exercise to be posted in ePortfolio. Upon completion, students get a certificate and a G.R.A.C.E. pin, and select participants receive a one-year student membership to a professional organization related to their major.
---
Department Contact
Name
Contact Information
Donniece Davis
Associate Director of Campus Life
Voter Registration Coordinator
Dodavis@lagcc.cuny.edu
(718) 730-7427