The LaGuardia and Wagner Archives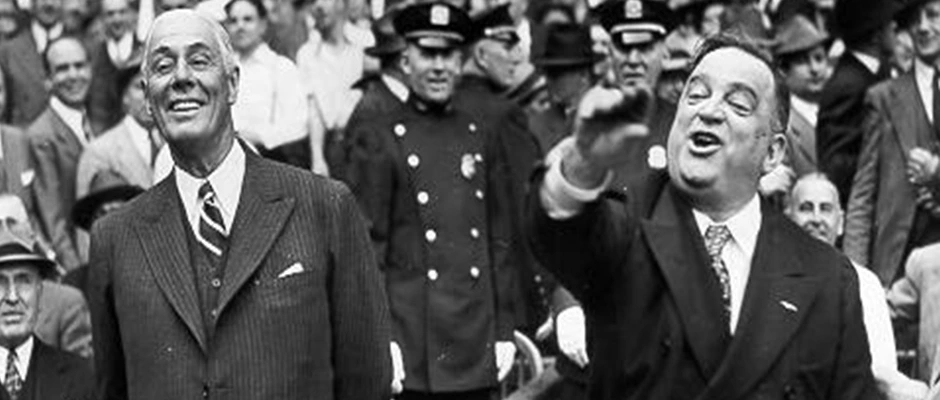 Mission
The LaGuardia and Wagner Archives was established in 1982 to collect, preserve, and make available primary materials documenting the social and political history of New York City, with an emphasis on the mayoralty and the borough of Queens. The Archives serves researchers, journalists, students, scholars, exhibit planners, and policy makers examining the history of Greater New York. The Archives also produces public programs exploring that history. Its website provides a web database to the collections, which include more than 100,000 digitized photos, and nearly 2.5 million digitized documents.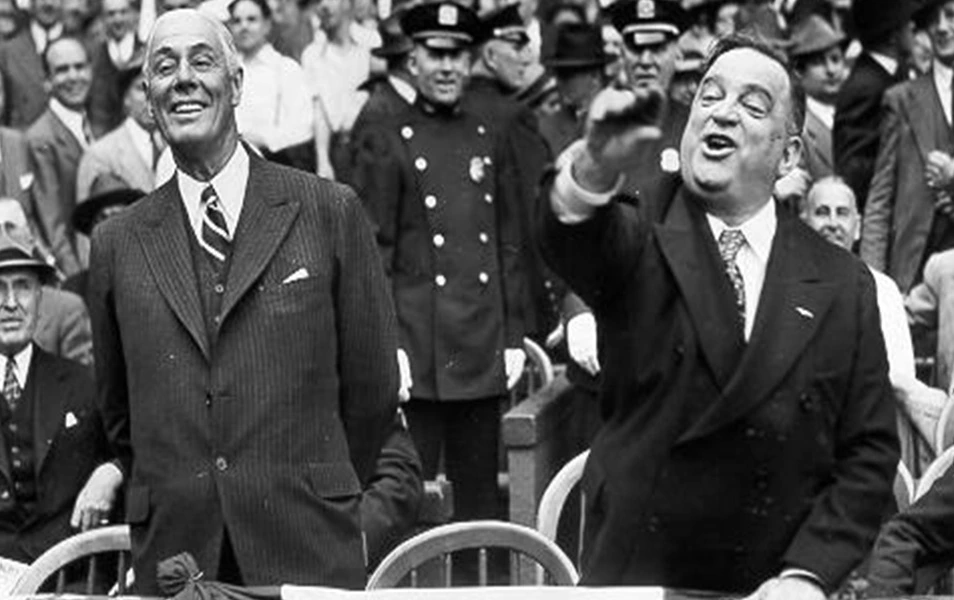 ---
Public Programs/Publications
The LaGuardia and Wagner Archives produces a variety of public programs, including History Calendars; K-12 Curricula; Tours; and Exhibits. New York State mandates that 4th and 5th graders study local history but does not provide instructors with materials to teach this subject. Helping to fill this void, the Archives has published curriculum for students in New York City's public schools. The Archives maintains multiple exhibits throughout the hallways of the college and at other cultural institutions. Tours of the Archives facility are offered to the college community, which include an introduction to archival procedures, a visit to the storage room, and group sessions during which Archives' staff assist students in interpreting a historical document. Each year the Archives works with LAGCC faculty members to work with a cohort of
students on a year-long research and fieldwork project utilizing different collections. The students are trained in different historical methodologies and do a variety of fieldwork assignments that bring their work into the public eye through photography, interviewing, podcasting, conference panels and writing. The Archives manages an LGBTQ Public History Project that engages communities both on and off campus through digital exhibits, educational curricula, oral history interviews, panel discussions, Wikipedia entries, films, publications, and other initiatives. It manages and funds a CUNY-wide LGBTQ+ consortium to support the educational programs of colleagues throughout New York City. Besides the yearly curricula, Archives has published an annual history calendar since 1979.
---
Collections
Located at Fiorello H. LaGuardia Community College/CUNY in Long Island City, Queens, this growing repository contains several major collections.
---
Research at the Archives
Our user-friendly Web database facilitates rewarding research. The hours for researchers are generally Monday to Friday, 9:30 am to 4:30 pm. We are closed most major holidays. Those interested in using the collections should e-mail or call the Archivist to make an appointment. We look forward to your use of our materials.
---
The Archives Staff
| Name | Role | Contact Information |
| --- | --- | --- |
| Richard K. Lieberman | Director | (718) 482-5065 |
| Soraya Ciego-Lemur | Deputy Director | (718) 482-5063 |
| Jacqueline Brashears | Director LGBTQ+ | (718) 482-5065 |
| Douglas Di Carlo | Archivist | (718) 482-6068 |
| Molly Rosner | Director of Education Programs | (718) 482-5065 |
| Stephen Petrus | Director of Public History Programs | (718) 482-5069 |
| Tara Jean Hickman | Educational Associate/Adjunct Professor | (718) 482-5065 |
| Oleg Kleban | Information Systems Associate | (718) 482-5065 |
| Isadora Martinez | Front-End Developer | (718) 482-5065 |
| Brandon Calva | Videographer | (718) 482-5065 |
| Riley Owens | Graphic Designer | (718) 482-5065 |
| Andrew Tripp | Assistant Archivist | (718) 482-5065 |
| Molly Jacobson | Assistant Archivist | (718) 482-5065 |
| Aliza Hornblass | Assistant Archivist | (718) 482-5065 |
| Nathaly Pozo | Bookkeeper | (718) 482-5065 |
| Gretchen Aguiar | Education Assistant | (718) 482-5065 |
| Soheil Asefi | Education Assistant | (718) 482-5065 |

Visit the Archives' Social Media Pages: Instagram, Facebook, X