Virtual Office
By appointment and virtual drop-in:
Monday & Thursday 9-6
Tuesday, Wednesday & Friday 9-5
For program-specific questions please email: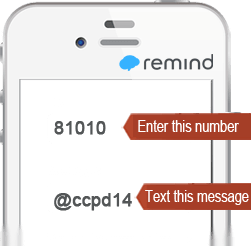 Stay Connected!
@LaGuardiaCCPD
would like you to join us
to get CCPD Updates!
Welcome
Success in today's competitive job market requires the right knowledge, skills and opportunities. CCPD is here to help. We'll provide you with useful tools and resources and connect you with employers, faculty and staff so you can prepare for anything the future may bring.
DISCOVER
Turn your coursework into a career with help selecting the right major as well as advice and planning for your future.
LEARN
Dig deeper into your chosen career with information sessions, online resources, networking, mentoring, internship opportunities and programs like America Needs You (ANY) Partner Fellows Program.
PREPARE
Start building your brand and getting ready for the internship or job search. We provide resume reviews, mock interviews, internships and job fairs, the CUNY LEADS program and additional support to help you land your dream job.
Career Connect
Kickstart your future with Career Connect, which links you to career opportunities, hands-on experiences (also known as experiential learning), employer on-campus recruitment and more. It's free for current students and alumni. Sign up online and download the app to search and apply for jobs, manage your on-campus recruiting activities and connect with employers before, during and after job fairs.
Discover majors and in-demand careers and education based on your interests! Career Coach, an online resource, matches your strengths and interests with various industries and career paths. View up-to-date information on employment, wages, job postings and associated education and training—including programs at LaGuardia—in the tristate area. Create an account and get started today!
CUNY Leads
CUNY LEADS is a unique academic and career program for students with disabilities. Receive support including employment opportunities, job search guidance, advocacy skills development, and referral assistance with ACCESS-VR.
Internships
Internships offer a glimpse into an occupation, company and industry. They help you decide if a prospective career is right for you, and they also provide valuable work experience. CCPD offers non-credited internships for LaGuardia students enrolled in 15 credits or more.
How to Apply
Attend an Internship Career Lab Info Session. Check the list of workshops and register on Career Connect.
Find internships opportunities on Career Connect. Research companies and industries, and "favorite" the opportunities you're interested in.
Prepare your resume and cover letter, and upload it into Career Connect. Once it's approved, follow up with the Internship Coordinator to apply.
Get ready for your interview. Bring printed copies of your resume and cover letter.
Pick your internship.
Earn digital badges. When your internship is completed, you will be awarded a badge highlighting your outstanding professional skills in a work environment.
If you are enrolled in First Year Seminar (FYS), please visit us in Room B-114.
CCPD offers Career Connect online tool as a resource for employers to connect with LaGuardia students and alumni seeking internships and jobs. CCPD makes every effort to review each posting, but for your safety we ask that you research employers when applying for or accepting private, off-campus employment. Here are some tips on detecting a scam job posting:

*Please note: We do not endorse or recommend employers, and a posting does not constitute an endorsement or recommendation.
Fraudulent job postings try to take your money, personal information or both. The jobs often appear to be easy and convenient ways to make money with very little effort. Be aware of these red flags:

Avoid job postings that sound too good to be true.
Never apply to a job that asks you to pay a fee.
Do not apply to a job that asks for your personal information, including your social security number, personal bank account, credit card, PayPal account or date of birth.
Do not wire money to someone you don't know.
Always do your research, even if the job sounds legit. Look for the company on the following websites:
If you suspect that a job position on Career Connect is fraudulent, please contact CCPD or notify the College at 
laguardianews@lagcc.cuny.edu
If you have sent money to a fraudulent employer, you should contact your bank and/or credit card company immediately to close the account and dispute the charges. If the incident occurred completely over the Internet, you should file an incident report with 
The United States Department of Justice
 and the 
Federal Trade Commission
.
Student Engagement
LaGuardia students come from more than 145 different countries and speak almost 100 native languages, yet their determination to create a stronger future for themselves and their families through higher education is a dream they all share. By partnering with the Center for Career and Professional Development, you can engage and connect with these students while providing a launch pad to success.
Employers
Career Connect
This online/app tool allows you to create job and internship postings and access a list of fairs and recruitment events.
Job and Internship Fairs
Connect with students and alumni at our general, campus-wide job fairs and internship fairs. Industry-specific job fairs are also offered in Social Science and Humanities, Education and Liberal Arts, STEM and Health Sciences, Business and Technology, and Civil Service. View the campus calendar for details
Tabling Events
Increase visibility, develop brand recognition, and raise awareness about opportunities with your organization. Tabling can be scheduled Monday through Thursday, 10 a.m.–3 p.m.
On-campus Interviews
We'll help match you with the right candidates for your company via open and pre-screened interview schedules.
Company Visit Program
We can bring a group of select students to your facility for a tour, presentation on available careers, and networking opportunities.
Informational Sessions
Enhance your recruitment efforts with informational sessions on campus. Early-semester sessions can increase interest in your organization — and the number of resumes you ultimately receive.

Log into Career Connect to post jobs or sign up for events. New to Career Connect? Sign up today! Once your registration is approved, your username and password will be emailed to you. (Please allow two business days for approval).
For more information, contact Jessica Perez at jeperez@lagcc.cuny.edu.
Faculty / Staff
Don't Cancel That Class
If you can't attend a class, a career advisor or employment specialist will come in to lead a discussion on a specific topic with the goal of fostering skills for the classroom and workplace.
Topics Offered
Career Talk: Uncover occupations that match your interests, and move forward with your career decision-making process.
Professional Pitch: Learn to market yourself to employers in 30 to 60 seconds.
Ace That Interview: Discuss the dos and don'ts for a successful interview.
Introduction to CCPD services and web-based tools: Learn how to use Career Connect, Career Coach, eCareer Plan, Vault and more.
Resume Writing: Learn about the structure and sections of a winning resume. Make your resume work for you to impress employers and get interviews.
Cover and Thank-You Letter Writing: Tips on developing cover and thank-you letters that stand out from the crowd.
Invited Presentations
The CCPD staff is available to conduct presentations for the classes you teach and the student organizations you advise. We'll cover job search tools, career and major selection or a topic of your choice.
Tie Drive
Donate ties to help students dress for success.

Log into Career Connect for more information. Contact Jessica Perez at jeperez@lagcc.cuny.edu or 718-482-5235 to participate in any of these events.