Virtual Office
By appointment and virtual drop-in:
Monday & Thursday 9-6
Tuesday, Wednesday & Friday 9-5
For program-specific questions please email: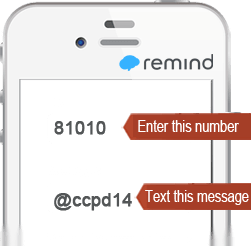 Stay Connected!
@LaGuardiaCCPD
would like you to join us
to get CCPD Updates!
Welcome
Faculty and staff are encouraged to work together with the Center for Career & Professional Development (CCPD) to ensure student success. By collaborating, we can ensure that the transition from student to working professional is as seamless as possible.
Contact the Center for Career & Professional Development at career@lagcc.cuny.edu or (718) 482-5235 or Director Jessica Perez, at JePerez@lagcc.cuny.edu to request more information about any of our services.
How You Can Help
Refer students to the CCPD for assistance with career development, employment issues, and related questions.
Encourage your students to access their Career Connect profile for internships and jobs via MyLaGuardia > Tools > Career Connect.
Invite CCPD to speak in your classes at all levels to discuss career-related information aligned with your academic discipline.
Remind your students that after graduation, they can mentor or provide internships to students in the classes behind them. For more information on how alumni can get involved with career services.
Share information about internships related to your field with the CCPD.
Refer employers in your network to the CCPD and Career Connect. If possible, get their business card and give it to a representative in the CCPD for follow-up contact.
Attend information sessions hosted by visiting recruiters who are hiring students in your majors. This kind of interest on the part of faculty goes a long way toward cementing bonds between organizations and the college.
When your department hosts a visiting speaker or a seminar with outside experts, determine if the speakers will talk with students interested in pursuing the same careers. If so, inform CCPD, and we will work with you to arrange this type of networking.

Student Referrals
Workshop and Presentation Requests
Don't Cancel That Class
If you can't attend a class, a career advisor or employment specialist will lead a discussion on a specific topic to foster skills for the classroom and workplace.
Invited Presentations
CCPD staff is available to conduct presentations for the classes you teach and the student organizations you advise. We'll cover job search tools, career, and major selection, or a topic of your choice. Request an in-class presentation from the CCPD here.
Experiential Learning
As part of LaGuardia's efforts to emphasize experiential learning, CCPD is collecting experiential learning activities from all areas of the college. We ask faculty and staff to submit activities by end of every semester (December, February, June, and August).  CCPD will serve as the data collectors for experiential learning activities. For assistance or questions, contact Director Jessica Perez at JePerez@lagcc.cuny.edu.
SOAR Experiential Learning Program Referrals
The SOAR Experiential Learning Program is a pipeline program for students to work in paid internships in community-based organizations, government agencies, and small and large businesses in their field of study.
Types of Experiential Learning offered at LaGuardia:
Service learning (community service, civic engagement, helping activity)
Career panels
Company site visits
Guest lecturer/Industry workshops
Hackathons
Internships
Job shadowing opportunities
Professional development events
Volunteer
You can refer a student for SOAR Experiential Learning by emailing soar@lagcc.cuny.edu, please include the student's name, EMPL and email address.
Digital Badges
CCPD provides students with digital badges that serve as a visual representation of knowledge and skills that students develop through a variety of learning experiences at LaGuardia. Badges can be displayed on a student's ePortfolio and LinkedIn to showcase their achievements.
CCPD collaborates with LaGuardia faculty, staff, and programs to help students earn digital badges, using artifacts they developed through various course, program, or professional development activities. Past collaborations include the Nutrition and Culinary Management Program, Undergraduate Research Day, Peer Advisor Academy, Student Success Mentor Program, and more.
If you would like to discuss your ideas for a badging collaboration, please contact the Center for Career & Professional Development at career@lagcc.edu or 718-482-5235 or Jessica Perez, Director at JePerez@lagcc.cuny.edu.
Current Badges
Critical Thinking / Problem Solving — recognizes reasoning and assessment strategies to analyze inquiries, make decisions and overcome problems.
Communication —recognizes the ability to articulate thoughts and ideas clearly and effectively in written and oral forms to person inside and outside the organization.
Leadership — recognizes the ability to leverage the strengths of others to achieve common goals and use interpersonal skills to coach and develop others.
Professional Ethics — recognizes the ability to demonstrate personal accountability and effective work habits, e.g., punctuality, working productively with others, and time workload management, and understand the impact of non-verbal communication on professional work image.
Teamwork/ Collaboration — recognizes the ability to build collaborative relationships with colleagues and customers representing diverse cultures, races, ages, genders, religions, lifestyles, and viewpoints.
Technology — recognizes the ability to leverage existing digital technologies ethically and efficiently to solve problems, complete tasks, and accomplish goals.
Career Readiness Meta — awarded to students that successfully earned four badges; recognizes the ability to identify and articulate one's skills, strengths, knowledge, and experiences relevant to the position desired and career goals and identify areas necessary for professional growth.
Experiential Learning — awarded in collaboration with STEM faculty to Undergraduate Research Day participants; recognizes skills and competencies students develop while participating in undergraduate research or co-curricular activities that provide meaningful service to a STEM-focused effort.