Welcome
The LaGuardia Community College Liberty Partnership Program (LPP), now in its thirty third year of operation, was initially funded in 1989-90 through the NYS Department of Education as part of a statewide college/school consortium designed to address the needs of youth at-risk.
Through an in-school/after-school comprehensive support program at LaGuardia, LPP provides a combination of basic skills classes and enrichment skills activities for over 300 students in grades nine through twelve. Our partner, or satellite, schools are International High School, Middle College High School, Energy Tech High School and Robert F. Wagner Secondary School for Arts & Technology.
The LaGuardia Liberty Scholars Program provides a combination of basic skills classes and enrichment skills activities for students in grades nine through twelve through an in-school/after-school comprehensive support program at the sites. Classes include Leadership Skills (financial literacy, job skills readiness, PSAT/SAT preparation, NYS Regents prep, and SAT Prep course) as well as Enrichment Skills (Digital Photography, Creative Writing, Latin Dance, and Studio Art). Counseling services may include personal and family, academic, or college and financial aid sessions, ranging from one-on-one, to small groups, to one-day workshops.
Formative and summative assessment and tracking of student performance are executed by multiple means. All LPP faculty and workshop leaders are certified to teach in their subjects, and are provided extensive professional development opportunities throughout the year. LaGuardia Liberty Scholars regularly visit colleges, participate in internships, and attend job/college fairs to prepare themselves for a promising post-secondary experience. Students may potentially receive either extra service or academic credits for their participation in these programs.
---
International High School at LaGuardia Community College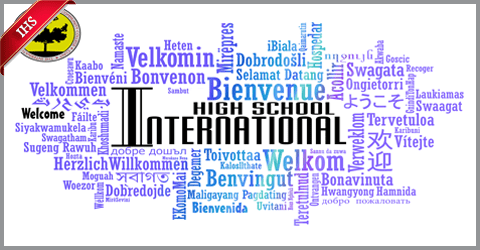 International High School at LaGuardia Community College
Jaclyn Valane, I.A. Principal
45-35 Van Dam Street, Queens, NY 11101
Phone: 718-392-3433
IHS offers a rigorous college preparatory program for limited English proficient students in a multicultural educational environment. IHS gives priority to students of limited English proficiency who have been in the United States fewer than four years at the time of application. Once admitted, the students remain with the school for their entire high school career. They receive a substantive high school/college curriculum taught with a content-based English-as-a-second-language approach. At the same time, students maintain and further develop their native language skills by engaging in peer-mediated instructional activities using materials and textbooks in English as well as their native languages.
---
EarSay, Inc.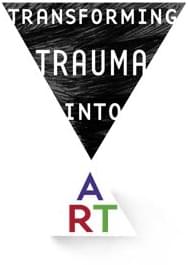 EarSay, Inc.
Judith Sloan, Director
P.O. Box 4338, Sunnyside, NY 11104
Phone: 718-791-4324
EarSay is an artist-driven non-profit arts organization dedicated to uncovering and portraying stories of the uncelebrated. Founded by Warren Lehrer and Judith Sloan in 1999, our projects bridge the divide between documentary and expressive forms in books, exhibitions, on stage, in sound & electronic media. We are committed to fostering understanding across cultures, generations, gender and class, through artistic productions and education. We bring our work to theaters, museums, schools, prisons, festivals and universities. Scroll over the top menu to view projects, get information, shop, etc.
EarSay Youth Voices / Transforming Trauma Into Art
Transforming Trauma Into Art is an EarSay initiative, created and directed by Judith Sloan, born out of our partnership with the International High School at LaGuardia Community College where many teenagers have emigrated to the U.S. from war-zones and conflict-zones. The premise of this workshop is based on healing through artistic expression using a combination of music, movement, theatre and storytelling. This process helps release the stories and stressors that prevent people—who have been traumatized by war, economic or natural disasters—from moving forward. This program brings an understanding of confronting obstacles through artistic expression to communities that are poor, displaced, or don't have access to artistic training, serving approximately 450 students. The project grows out of our commitment to creating artistic works that evolve out of individual experience and community. In this case, the community is immigrant and refugee teenagers attending school in New York City. At a time of war, global tension, and polarization, our program encourages a depth of scholarship and storytelling that shapes the experience of the participants, giving them tools to make connections between cultures, shed light on the complexity and humanity of each individual, and deepen what it means or could mean to be part of a global community.
---
Middle College High School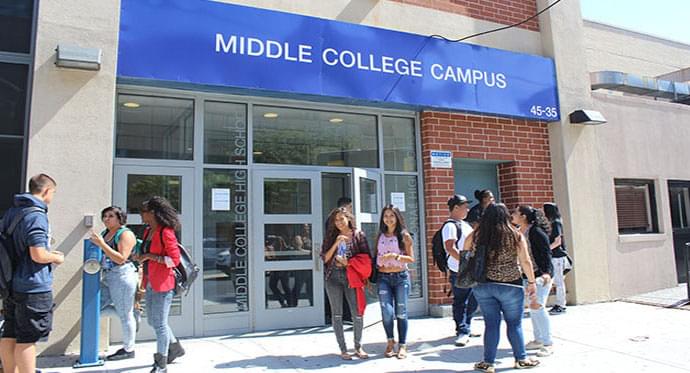 Middle College High School
Socrates Ortiz, Jr., Principal
45-35 Van Dam Street, Queens, NY 11101
Phone: 718-392-3330
Housed on the LaGuardia Community College campus and founded in 1974 as one of the city's first alternative high schools, Middle College is designed for students who would flounder in a traditional high school setting. It is recognized for its success in turning around at-risk students and is one of 209 schools that the chancellor exempted from the citywide uniform curriculum mandated in 2003. It is also one of 29 schools that the city Department of Education selected for a pilot program that grants schools more freedom in curriculum and budget matters if they adhere to higher standards.
Middle College offers a more collegiate and independent atmosphere than a typical high school. Helping students to blend in, rather than be set apart from the greater college environment.
Middle College is a five-year, early college model where students take classes not only for high school but also for college credit at LaGuardia. After completing four years at Middle College, students can earn a diploma and at least 12 or more college credits. If they stay at the school for a fifth year, they can receive an associate's college degree as well.
Special education: The school has "collaborative team teaching" (CTT) classes, where two teachers work with a group of special- and general education students. The school also has a resource room, offering materials and instruction tailored to the learning styles of students with special education needs.
---
Robert F. Wagner Secondary School for Arts & Technology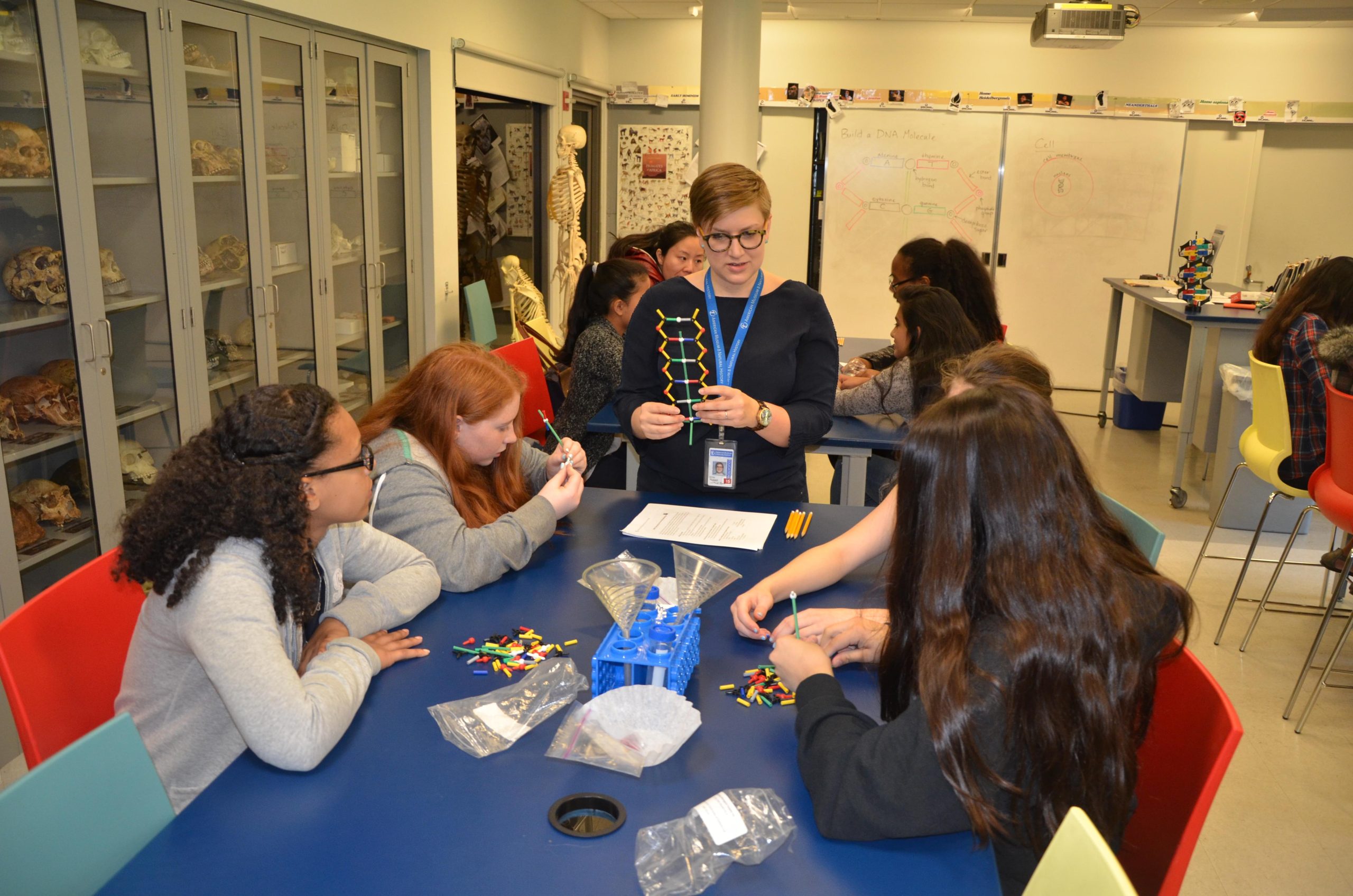 Robert F. Wagner Secondary School for Arts & Technology
Stephania Vu, Principal
47-07 30th Place, Queens, NY 11101
Phone: 718-472-5671

Principal's Welcome

Dear Students and Families,
Welcome to the Robert F. Wagner, Jr. Secondary School for Arts and Technology website!
My name is Stephania Vu and it is a true privilege to serve as the principal of this phenomenal school.  What makes our school extremely special is our unique student body and the talented teachers.  We pride ourselves on knowing every student by their first names and truly getting acquainted with each child's family.
You will find that we have high expectations of our school community, we strive to have interactive classrooms where lessons are student-centered, and a technology and arts program that rival any other school in New York City.  We are a diverse group of learners which brings out many talents during our monthly Town Hall meetings.  We have dozens of PSAL sports from golf to volleyball to soccer.  We are well-rounded individuals who are competitive with the nation's top universities.
Our school wide goals and expectations are:
Students will be practitioners in the classroom.

Students will learn at high levels.

Students will write across the curriculum.

Feel free to visit the school and observe us in action.  We are the Wagner Panthers!!!
Best,
Dr. Stephania Vu, Ed. D.
Principal
---
Saturdays at LaGuardia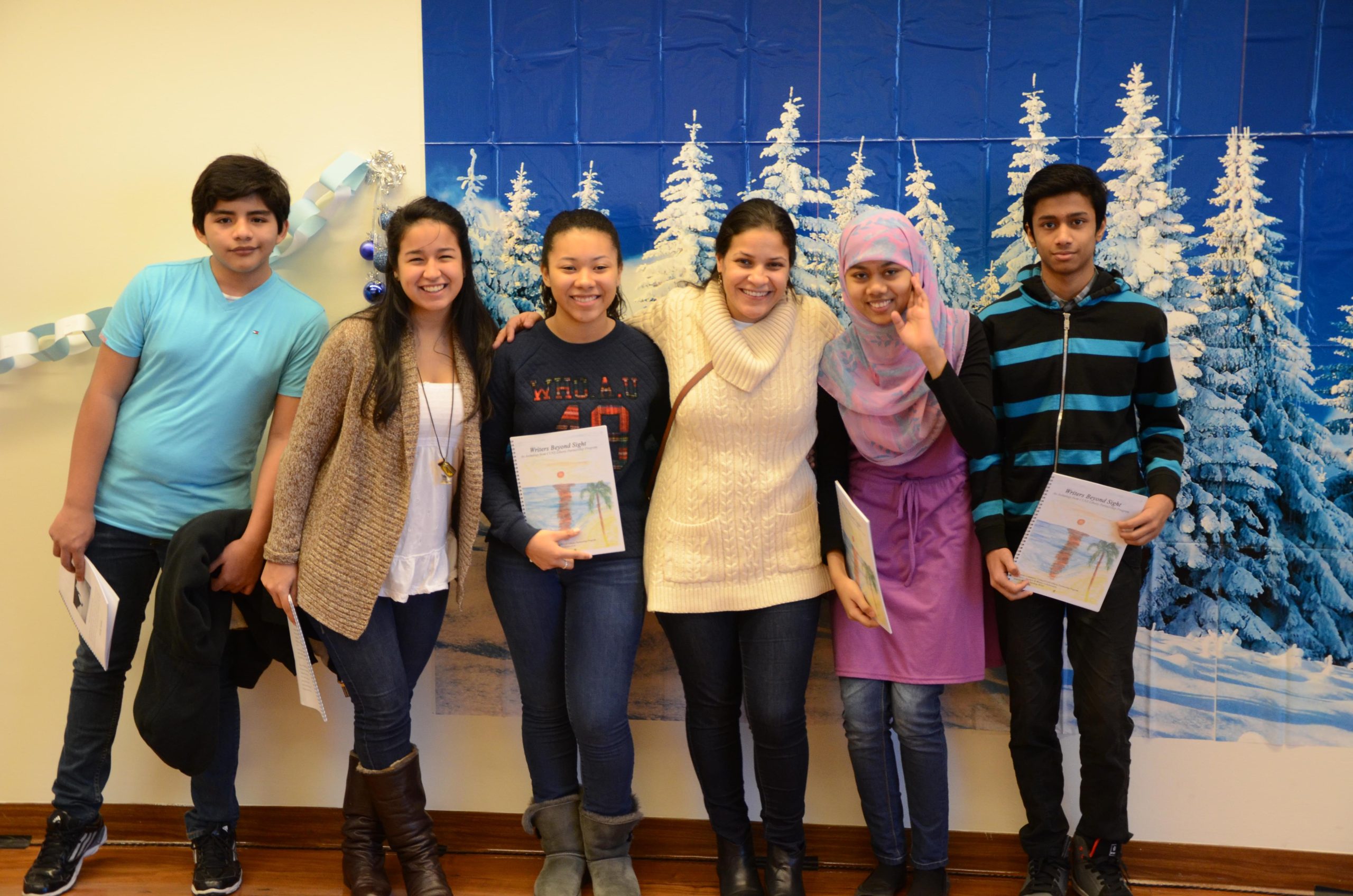 Teachers & Writers Collaborative
Amy Swauger, Director
520 Eighth Avenue, Suite 2020, New York, NY 10018
Phone: 212-691-6590
Teachers & Writers Collaborative (T&W) seeks to educate the imagination by offering innovative creative writing programs for students and teachers, and by providing a variety of publications and resources to support learning through the literary arts.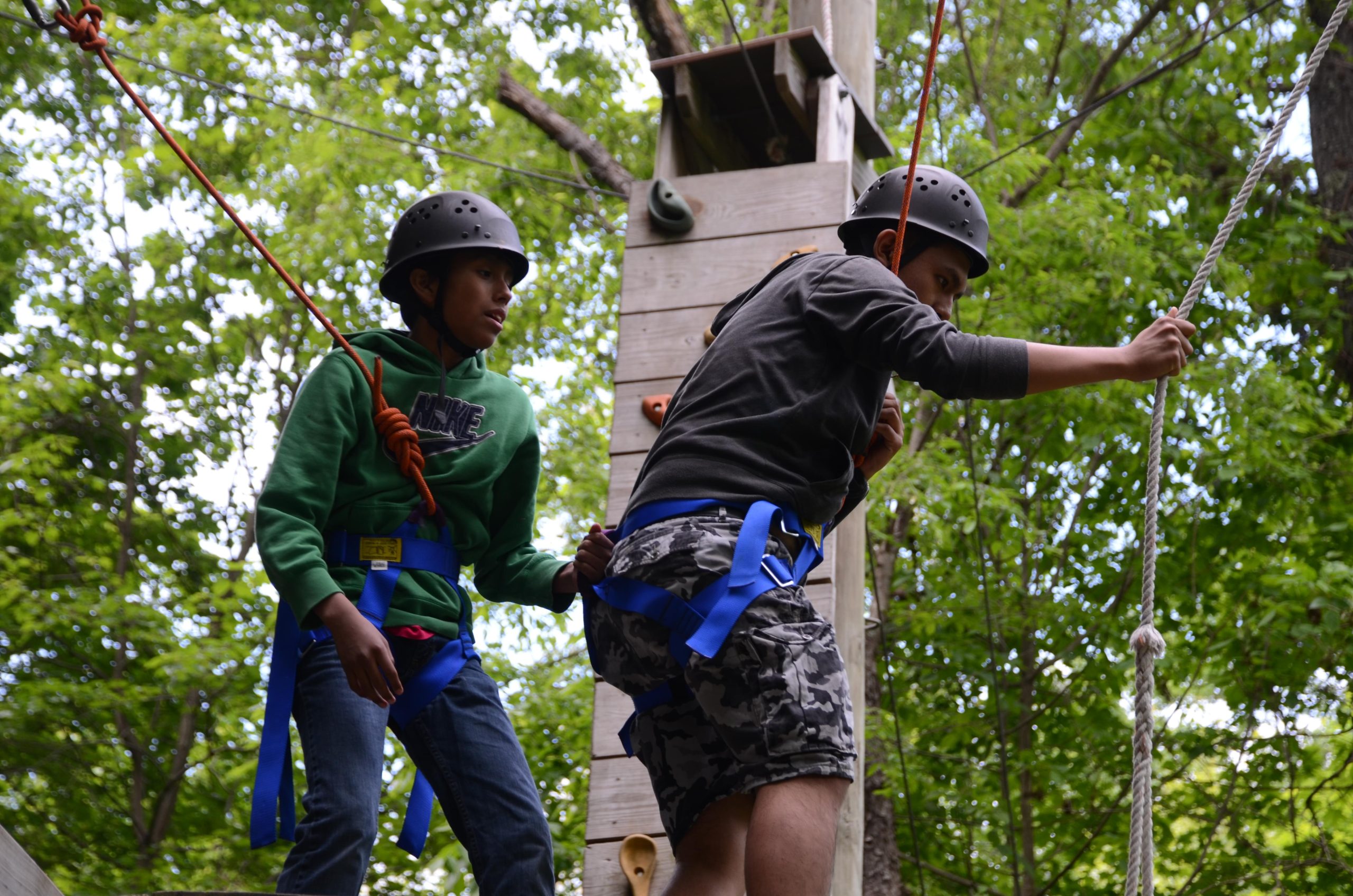 Ramapo for Children
Rhinebeck Campus
P.O. Box 266, Rt. 52/Salisbury Turnpike, Rhinebeck, NY 12572
Phone: 845-876-8403
Through direct service youth programs and highly regarded training programs for adults, Ramapo works on behalf of children who face obstacles to learning, including children with special needs, enabling them to succeed in the classroom, at home, and in life.
At the heart of our work is the conviction that all children seek the same things: to learn, feel valued and experience success. Ramapo helps young people learn to align their behaviors with their aspirations.
Home / Our Work / Ramapo Retreats / School & Youth Groups
Ramapo offers a host of exceptional facilities that present limitless opportunities for customized programming and year-round fun.
Groups participate in Ramapo Retreats throughout the whole year. With outdoor and indoor facilities ready for use, no group is rained or snowed out.
•    Four fully winterized buildings that can house up to 140 people
•    A dining hall with seating for up to 400 people
•    Outdoor amphitheater that seats 400
•    A large outdoor swimming pool
•    An 11,000-square-foot gym and recreation center with a full-size basketball court
•    Extensive outdoor high- and low-ropes challenge courses
•    Indoor high ropes course (one of the only such facilities in the region)
•    More than five miles of hiking trails, including a self-guided environmental education trail
•    A picturesque lake for rowing or canoeing
•    Two large playgrounds
•    Miniature golf course
•    Softball fields
•    Sand volleyball court
---
New York Liberty Partnership Program
The Liberty Partnership Program (LPP) was established in 1988 under Section 612, Subdivision 6 of the Education Law to address the significant dropout rate among New York's youth.LaGuardia's Program is one of 41 that exist statewide.
The legislation states "the failure of many young New Yorkers to complete their secondary education limits their opportunity for a life of fulfillment, prevents them from advancing into postsecondary education and hinders the State's efforts to provide a well-trained workforce for business and industry in New York."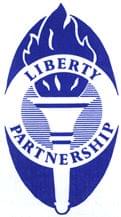 Liberty Partnerships Program Services offer comprehensive pre-collegiate/dropout prevention programs and services to youth in Urban, Rural and Suburban communities of Western New York, Finger Lakes, Central New York, Southern Tier, North Country, Mohawk Valley, Capital District, Mid-Hudson Valley, NYC and Long Island.