CUNY Start Fall 2023 classes will be fully in person. You may register for in-person classes regardless of your COVID-19 vaccination status.
We look forward to having you with us this Fall semester!
SERVICES
About CUNY Start
CUNY Start is an intensive and low cost 18-week program that prepares associate degree-seeking students by increasing their proficiency levels in English and math and preparing them for college-level coursework in a collaborative, student-centered environment
Building on high school and high school equivalency-level math skills, Pre-College Math focuses on more complex topics in algebra. Topics include functions in new settings and the manipulation of expressions. Understanding is maximized through in-depth study of core math concepts in an interactive, supportive learning environment.
Through an interdisciplinary curriculum, you will build key reading and writing skills and broaden your general background knowledge. Skill development includes argumentative and analytic writing, and college-level reading and study skills.
Develop your academic identity and learn about college structures and campus resources. College advisement will help you align your career goals with educational requirements and prepares you for academic achievement and graduation.
Eligibility
To be eligible for CUNY Start, you must:
Complete all CUNY Admissions requirements, be accepted to LaGuardia, and be eligible to register for classes
Have developmental needs in English and Math based on the CUNY proficiency index score
Attend a CUNY Start information session and interview with a staff member
Submit a copy of your high school, high school equivalency or foreign high school diploma (must be evaluated by CUNY).
Be able to commit to an intensive academic schedule
Program Benefits
Improve your writing and math skills and be better prepared for college-level work
Up to two opportunities to fulfill your developmental needs
Low cost: $75 per semester, including books, materials, tutoring and advisement
Save financial aid and spend less time in developmental courses

 
MATH Start
Do you need to increase your math proficiency before starting credit classes? MATH Start can help! Click here to learn more.
SUCCESS STORIES
Justine Figueroa
Building confidence for success with CUNY Start
Justine Figueroa came to CUNY Start, an intensive pre-college preparation program that focuses on reading, writing and math skills as well as success strategies, to get the confidence she needed before delving into her degree studies. "What really helped me was the support of the teachers and staff, and I knew that I wanted to implement that in my Human Services major," says Justine. "I made sure that I asked questions and followed up with advisors. When I left CUNY Start, I created a plan so that I basically had an idea of what I wanted to achieve for myself."
This foundation helped Justine succeed in college. She made Dean's List every semester and received a Guttman Scholarship to help pay for her studies at a four-year school after graduating from LaGuardia. She also gained the self-confidence to become a Peer Advisor at LaGuardia, which entailed helping fellow students understand program curricula as well as sharing knowledge and resources to assist them in navigating the college.
At Hunter College, Justine completed internships with Meals on Wheels and Visiting Nurse Service of New York, working with individuals with substance abuse issues at the latter. She also conducted empowerment and mentoring workshops for incarcerated youth at Rikers Island before graduating with a Bachelor of Social Work Degree. She plans to continue working to help people through social justice and community organizing, with a particular interest in human rights issues.
Reflecting on her time at LaGuardia, Justine says, "It was a great experience because you had individuals who wanted to help you become your best self, and they would hold you accountable. This was a lesson for me."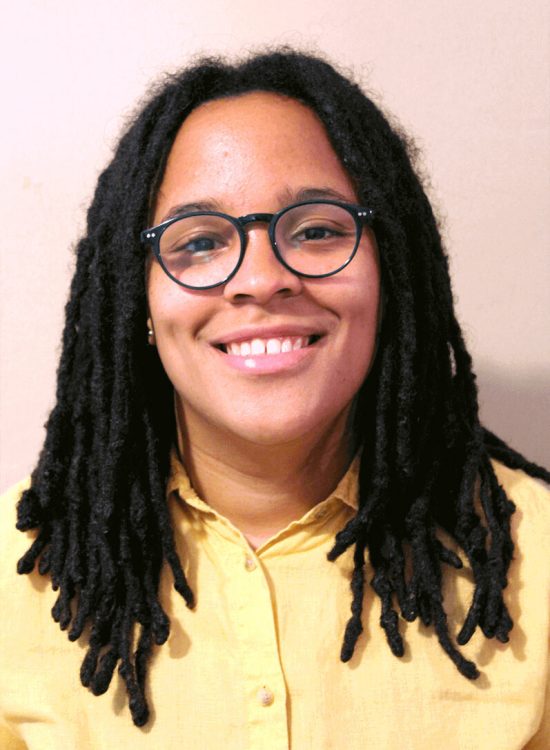 For more information about CUNY Start and campus resources, please visit:
CUNY Start/MATH Start have developed various partnerships to ensure you have the resources and support you need to be successful in college.
Click here to learn more.