The Student Technology Mentors
Welcome
The Student Technology Mentors (STM) program, under the Center for Teaching and Learning (CTL), assists students and faculty in exploring the use of digital media in the classroom. STMs receive intensive training and unique experiences that prepare them for success in education and careers. They work closely with LaGuardia faculty, helping them design, create, utilize and maintain technology-enriched teaching resources. Many STMs have gone on to pursue careers in various technology concentrations at four-year colleges. Several have remained on the center's staff as instructional design assistants (IDA), ePortfolio consultants, student success mentors (SSM) and peer advisors.
STMs reflect the economic and demographic diversity of the LaGuardia student body. For some STMs, this is a first-time working experience. The STM program eases them into a professional setting and expectations and provides them with crucial work experience. The STM position focuses students' energy at the College and helps them acquire new perspectives on learning and teaching — even as they gain entry-level access to rewarding professional careers. Among our culturally diverse STMs are students born in Afghanistan, Burma, Bangladesh, China, Colombia, Dominican Republic, Ecuador, Egypt, France, Georgia, India, Indonesia, Ireland, Japan, Malaysia, Mexico, Morocco, Nepal, Pakistan, Peru, Philippines, Poland, Puerto Rico, Russia, Spain, Sri Lanka, South Korea, Sweden, Turkey, USA, Yemen, Zambia, and many other countries.
If students require assistance with any technology tool (ePortfolio, Microsoft Office, DropBox, Zoom, Blackboard, Blackboard Collaborate Ultra, Microsoft Teams, or any other tool they are using in class), they can reach out to a Student Technology Mentor (STM) via email at stm@lagcc.cuny.edu and an STM will get back to them sharing specific resources or to make a brief 15-minute appointment.
---
STM Program
The STM program offers an opportunity for selected LaGuardia Community College students to learn new skills and contribute to the center's broader initiative. The program provides instructional technology support for LaGuardia's faculty and students. The Student Technology Mentors receive in-depth training and unique experiences that prepare them for success in education and careers while providing instructional technology support to the college community.
Prior to beginning their work with students and faculty, STMs go through a semester-long training program, led by CTL staff Pablo Avila and Ali Abdallah, where they learn the computer applications used by faculty in their web-enhanced courses for teaching and learning. STMs provide assistance in the application of instructional technologies in various programs of the college — FYS Studio Hour and Capstone classes with ePortfolio, library classes, ACE, and individual assistance on faculty web-based projects.
The STM training continues through the following semester with weekly sessions offering advanced software training conducted by Ali Abdallah. STMs are also introduced to digital photography, scanning images and text, and photo editing. In addition, Mr.Avila facilitates discussions on workplace relationships and the educational role of the STM. The weekly sessions provide STMs with the opportunity to share their work experience, ask questions, get feedback, and receive continued support from the CTL staff as well as from one another. In addition to the direct connections made with faculty and CTL staff, STMs develop a community of mutual support that helps to open new opportunities for educational and career advancement.
STMs work closely with LaGuardia faculty, helping them design, create, utilize and maintain technology-enriched teaching resources. STMs meet with faculty on a weekly basis to help them plan and prepare digital resources, such as online activities, multimedia presentations or revisions to course websites. STMs attend related classes to work as teaching assistants, supplementing the work of faculty and the IT staff and helping students use the digital resources as effective learning tools. Faculty who work with STMs have been effusive in their praise of the students and the value of their assistance.
As part of their learning experience, STMs create a client-based web page using Dreamweaver and an STM job related ePortfolio to advance their proficiency in web page development. STM who have advanced to the Instructional Design Assistant position will continue their training by completing a tutorial project, which may require researching advanced software applications, developing instructional materials about the topic and presenting it to other STMs at a training workshop. The learning advantages to this project are manifold: taking responsibility for their own learning and developing skills in research, writing, production and oral presentation.
---
STM Reflections
"Being an STM is a rewarding experience. I am able to help people with little things that will eventually help them achieve their goal; also at the same time you learn from them."
–Paola Salcedo
"The STM job allows me to help people while learning from them; I also get to learn about new technology."
–Chaimae Wardei
"The program helps me to stay up to date with new technology skills and tools."
–Md Torikol
"As a student, it can be difficult to manage your time. This job offers the flexible schedule to succeed in class."
–Rey Francis
---
Faculty Request
Mentors provide assistance to students, faculty and staff in the use of various technology tools for research, web development and document production. To request STM assistance, click on the link below.
When requesting the assistance of an STM, please adhere to the following guidelines:
Provide STM with clear job, tasks and goals for the project, along with due dates. Try to be specific about what you would like the STM to do.
Faculty is responsible for assigning work to the STM for the time the student is scheduled to work with faculty.
Faculty are responsible for the hours assigned to work with the student based on the faculty's request.
Faculty are responsible for signing STM timesheets. Please note that students do not get paid for the hours they do not work.
If a faculty member is unable to meet with the student as scheduled, faculty should make other arrangements to ensure the productive use of STM time.
Share information about your course (i.e. goals and assignments).
STMs are not permitted to supervise a class for a teacher; the teacher must be present in the room with the students during class and/or lab periods.
Faculty will provide feedback on STM performance to the program coordinator.
What do STMs do?
Assist faculty in designing, creating and maintaining technology-enhanced tools and resources for classrooms, such as:
PowerPoint presentations
Creating web pages with Dreamweaver
Managing courses in Blackboard and Ektron
Creating documents
Incorporating images and sound into learning resources
Assist in the development of ePortfolios
Develop multimedia projects
Assist with library database and Internet searches
Mentors assist in the ePortfolio studio, helping students to develop their ePortfolios
Assist ePortfolio consultants and SSMs during FYS studio hours and workshops
Use available resources to get help in solving technology-related problems/questions (e.g. textbooks, help menus, tutorials, Internet, other STMs, technology experts, instructors and CTL staff)
Create learning tutorials as needed
Troubleshoot application issues and Internet search problems
Provide one-on-one training to faculty and students in various technology tools
Develop new knowledge and skills using technology
Assist professors with technology-related surveys
Mentor faculty and students through providing technology-based information
Make suggestions when appropriate
What do IDAs do?
Assist faculty and students with developing multimedia projects.
Conduct advanced training workshops for STMs and other IDAs.
Provide classroom instructional assistance and tutorials.
Assist ePortfolio team, students and faculty with ePortfolio development.
Supervise the ePortfolio Studio Lab, Room B-121, and provide assistance to faculty and students.
Supervise and provide guidance to STMs in ePortfolio Studio and sign the STM sign-in sheets.
Provide one-on-one consultation in the use of instructional technologies and web page design.
Assist faculty and students with the design and development of web pages.
Assist in professional development workshops.
Instructional Design Assistants
Student Technology Mentors
Instructional Design Assistants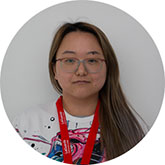 Jooi Albano
Mechanical Engineering 
City College 
jalbano@lagcc.cuny.edu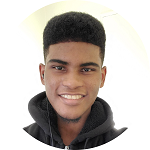 Tahjour Allman
Computer Science 
LaGuardia Community College 
tallman@lagcc.cuny.edu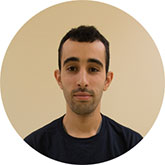 Samy Gadi
Computer Science 
John Jay College of Criminal Justice 
sgadi@lagcc.cuny.edu
Student Technology Mentors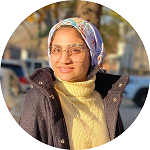 Amal Toaimah
Fine Arts: Design Studio  
NYC City College of Technology 
atoaimah@lagcc.cuny.edu
Jayantika Nandy
Computer Science 
John Jay College of Criminal Justice  
jnandy@lagcc.cuny.edu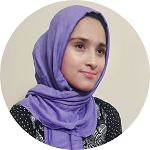 Saima Tarannum
Computer Science 
Queens College 
starannum@lagcc.cuny.edu