LaGuardia's Continuing Education Expanding IT Cyber Security Program to Offer Additional Certifications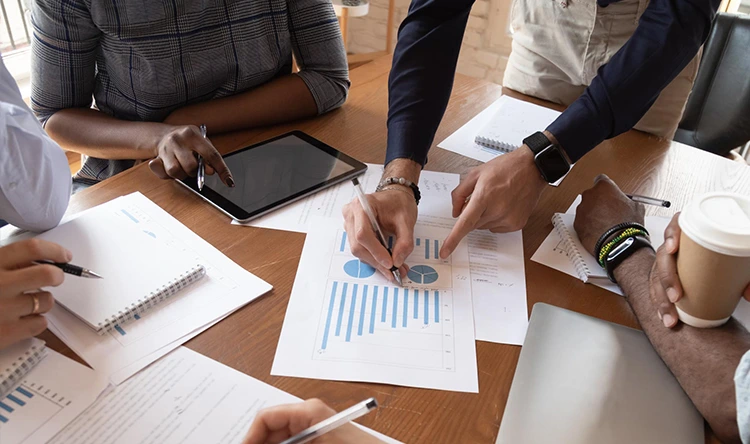 LONG ISLAND CITY, NY (November 7, 2023) — The Continuing Education Division of LaGuardia Community College/CUNY was recently awarded a $50,000 grant from Education Design Lab, to enhance its information technology program to meet growing consumer and employer demand for short-term credentials.
Chandana Mahadeswaraswamy, Senior Director, Career and Professional Programs and the Center for Contract Training, is the Principal Investigator in Continuing Education, who is overseeing the effort.
"The Cyber Security Micro Pathways Program stands as an excellent example of collaboration between workforce development, industry, and professionals," Ms. Mahadeswaraswamy said. "It's design and implementation process, rooted in the insights of industry experts, has resulted in a program that meets the dynamic needs of the cybersecurity landscape."
The grant was awarded under EDL's Community College Growth Engine's (CCGE) College Transformation Network, which provides an opportunity for community college partners who have completed the micro-pathway design process to continue engaging with the CCGE in order to expand upon and scale their initial work and drive further institutional and/or system-level transformation.
As part of the CCGE's College Transformation Network, LaGuardia Community College developed a set of outcomes to iterate on and grow the work they began with Education Design Lab as a member of the first Community College Growth Engine cohort.
Ms. Mahadeswaraswamy says the scope of the project, which aligns with the institutional outcomes outlined by EDL, also includes enhancing the Medical Coding Program based on employer need and strong career advancement opportunities, and developing a Pharmacy Tech Micro-Pathway based on employer need and strong career advancement opportunities.
"The micro-pathways have been developed to meet the critical need for skilled professionals in both healthcare and IT/Cyber sectors," Ms. Mahadeswaraswamy said. "With the valuable insights provided by industry experts, we design curriculum to empower students with both theoretical knowledge and practical skills that directly translate to real-world scenarios."
Ms Mahadeswaraswamy says, to achieve this, Continuing Education integrates hands-on training, simulated exercises, and industry projects into its programs.
"Students actively participate in job shadowing, engage in career panels, and collaborate on innovative projects that mirror the challenges they will encounter in their professional journeys," she said. "By immersing themselves in these experiential learning opportunities, our students gain the necessary confidence, competence, and problem-solving abilities to excel in the field. Through initiatives such as this, we are empowering students to achieve their career aspirations, break barriers, and make lasting contributions to their communities."
• • • •
LaGuardia Community College (LAGCC), a Hispanic-Serving Institution, located in Long Island City, Queens offers more than 50 degrees and certificates, and more than 65 continuing education programs to educate New Yorkers seeking new skills and careers. As an institution of the City University of New York (CUNY), the College reflects the legacy of our namesake, Fiorello H. LaGuardia, the former NYC mayor beloved for his advocacy of underserved populations. Since 1971, LaGuardia's academic programs and support services have advanced the socioeconomic mobility of students while providing them with access to a high quality, affordable college education.
####