LAGUARDIA COMMUNITY COLLEGE APPOINTS CRAIG GREENE AS
CHIEF DIVERSITY OFFICER AND TITLE IX COORDINATOR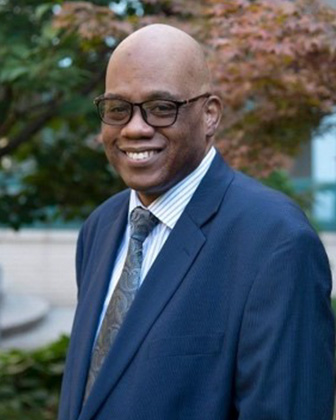 LONG ISLAND CITY, NY (September 26, 2022) — LaGuardia Community College/CUNY President Kenneth Adams today announced the appointment of Craig Greene as Chief Diversity Officer and Title IX Coordinator.
Greene brings extensive Equal Employment Opportunity (EEO) investigation, compliance, and reporting experience to this critical position at the college.
Previously, he led EEO and compliance teams for the Metropolitan Transportation Authority and the New York City Department of Design and Construction, where he oversaw a wide range of EEO programs. He also worked at the U.S. Department of Labor. Greene has expertise in diversity, equity, and inclusion initiatives, affirmative action plans, and human resources.
Reporting to LaGuardia Community College President Kenneth Adams, Greene will work closely with Marta Clark, executive director of Human Resources; Wendy Nicholson, executive director of Diversity, Equity and Inclusion; and Maria Cook, executive counsel to the president/campus counsel, to ensure that LaGuardia is a truly diverse, inclusive, and welcoming community for all, free from any type of bias or discrimination.
• • • •
LaGuardia Community College (LAGCC), located in Long Island City, Queens, educates thousands of New Yorkers annually through degree, certificate, and continuing education programs. LaGuardia is a national voice on behalf of community colleges, where half of all U.S. college students study. Part of the City University of New York (CUNY), the College reflects the legacy of our namesake, Fiorello H. LaGuardia, the former NYC mayor beloved for his championing the underserved. Since our doors opened in 1971, our programs regularly become national models for pushing boundaries to give people of all backgrounds access to a high quality, affordable college education.
####