Upgrade your skills in food service management and become a food service supervisor. Take the highly demanded ServSafe® industry certification exam and prepare for the Certifying Board for Dietary Managers (CBDM) CDM Credentialing Exam.
Join us for our Career Insider Series workshops and panels. Click here to sign up.
Certified Dietary Managers are nationally recognized experts at managing dietary operations. LaGuardia's Certified Dietary Manager (CDM) Program         provides training for people already working in a healthcare food service facility to continue up the career ladder.
This course is approved by the Association of Nutrition & Foodservice Professionals (ANFP) and covers medical nutrition and therapy, safety and sanitation, and quantity food production and management. You will also prepare for and take the ServSafe National Restaurant Association's exam for Food Protection Manager.
Successful completion of the CDM Program with fieldwork is one of the requirements to sit for the Certifying Board for Dietary Managers (CBDM) CDM Credentialing Exam.* You can also earn up to 8 college credits towards an AAS Degree in Nutrition and Culinary Management at LaGuardia Community College.
*You may take the courses in the CDM Program without completing fieldwork and intending to take the CBDM CDM Credentialing Exam. In this case, upon completion of coursework, you could seek employment as a Dietary Manager but not as a Certified Dietary Manager.
This program is not offering course enrollment at this time. Please check back soon. For more information call (718) 482-7244.
To qualify for the Dietary Manager Program, you need to:
Have a high school diploma or equivalency certificate
Be currently working in a healthcare foodservice department (preferred but not required)
Have a registered dietitian or CDM act as your preceptor (if planning to take the CBDM CDM Credentialing Exam *)
Submit your completed application for review 3 weeks before the first day of class
According to Labor Insight™ Burning Glass Technologies, Dietary Managers make $43,000 a year on average in New York (based on Nov. 2015 – Oct. 2016 data).
According to Burning Glass Technologies, the ServSafe certification has been the most demanded requirement for a Certified Dietary Manager (11,000 job postings in the last five years) compared to just a certification for dietary manager (900 positions).
CUSTOMIZED TRAINING OPPORTUNITIES
To inquire about customized group training opportunities for the Certified Dietary Manager (CDM) Program, please call (718) 482-5481 or aceprofessional@lagcc.cuny.edu.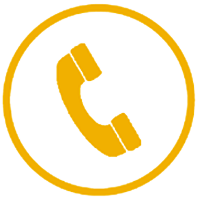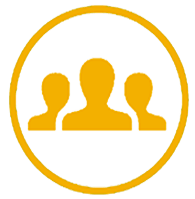 Click here
to complete the Certified Dietary Manager Program application. Once you have submitted the application and are accepted into the program, you may
click here
 to register for Certified Dietary Manager.