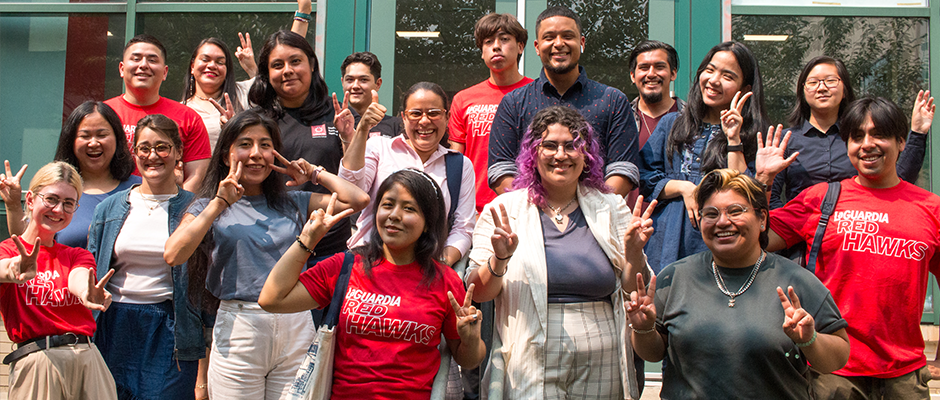 Join the Team
The SSM program is now hiring for the Spring 2024 semester! The application will close on Friday, December 15, 2023. Below, you can find a description of the Student Success Mentor (SSM) position, roles, responsibilities, and the requirements to become an SSM. Additionally, we encourage you to visit the SSM Application Tip site created by Student Success Mentors to learn about what makes for a successful application to the SSM Program. 
Position, Roles, Responsibilities, and Requirements
Student Success Mentor Program
The Student Success Mentor (SSM) program works with students in the First Year Seminar across nearly all majors and disciplines; including Business, Criminal Justice, Education, Engineering and Computer Science, Health Sciences, Liberal Arts: Social Science and Humanities, Liberal Arts: Math and Science, Natural Sciences, and Psychology majors. Since 2014, the SSM program has been committed to providing support to first year students adjusting to college life and getting to know the campus and resources. Since 2017, SSMs have also provided support to Studio Hours affiliated with select Capstone-level courses.
Resources
Academic Resources
Mindset

How can you grow your mindset in your first year? Learn from LaGuardia students on how they developed a growth mindset to help with their successful transition to college by watching this short video.
Who We Are
The Student Success Mentor provides a wide range of support to students while facilitating the Studio Hour component of a discipline-specific First Year Seminar course or Capstone course. They introduce students to key strategies and habits of mind for academic success, initiate and guide ePortfolio development, promote co-curricular learning opportunities, and share important campus resources designed to support each student's academic journey.
SSMs have a lot of experience to share with first year students as college students currently studying at LaGuardia, or LaGuardia graduates studying at a senior college. 
SSMs have been academically successful at LaGuardia and impart these methods on their FYS students. 
SSMs can offer useful tips on using and benefiting from college resources available to you.
SSMs will help you develop your ePortfolio; a valuable tool that you will use throughout your LaGuardia journey. Please click here to view a gallery of exemplary ePortfolios.
And more
SSMs help students refine and polish their core ePortfolio originally created in the FYS course. SSMs Offer guidance and resources around transfer planning. SSMs collaborate with the LaGuardia Center for Career and Professional Development in providing career guidance as Capstone students prepare to graduate from LaGuardia.
First Year Seminar
The First Year Seminar (FYS) is a graduation requirement that provides students with a gateway to the academic and co-curricular experience at LaGuardia. It will offer you a closer look at your chosen major and career plan, help you develop study skills key to success in college, and introduce you to the many resources available at LaGuardia. You can stop by the FYS lab in C-447 if you need assistance with your ePortfolio or with any other FYS assignment.
SSM Do's and Don'ts
Are you a faculty member working with an SSM? Are you an FYS student working with an SSM in the Studio Hour? Here's what you need to know about working with an SSM.
SSMs Do:
Facilitate the First Year Seminar Studio Hour
Share their own experiences and provide tips for academic success 
Know the "ins and outs" of being a student at LaGuardia
Prepare reports on student ePortfolio progress to share with faculty
Share college resources, opportunities and tools to help students succeed in college
Reinforce the themes of the FYS through engaging Studio Hour activities.
Serve as a student's mentor, role model and cheerleader!
SSMs Don't:
Lecture students 
Grade ePortfolios or assign grades for the FYS Studio Hour 
Lift advisement holds
Advise students on financial aid, course selection, or any other component of the advising process at LaGuardia
Department Contacts
Name
Office/Phone/Email
Ellen Quish, Director of First-Year Programming and Student Success
M-311B
(718) 482-5382
equish@lagcc.cuny.edu
Estefany Gonzaga, Coordinator, Student Success Mentor Program
M-311A
(718) 799-7608
egonzaga@lagcc.cuny.edu
David Brandt, Professional Development and Communication Coordinator for CTL Student Success Programs
M-311
(718) 730-7563
dbrandt@lagcc.cuny.edu