Welcome
The Research Compliance team at LaGuardia is responsible for implementing institutional policies, procedures and guidance while supporting the scholarly research pursuits of our College. The team provides oversight, administrative support, and compliance education to ensure that LaGuardia affiliated research complies with federal and state regulations, university policies, sponsor requirements, and the highest ethical standards.
Training and Education
CUNY subscribes to the Collaborative Institutional Training Initiative's (CITI) research compliance courses to fulfill CUNY's educational requirements.
Training in the Protection of Human Subjects

All CUNY faculty members, staff, postdoctoral scholars, graduate and undergraduate students involved in human subjects research as key personnel must complete the Basic Course in the protection of human subjects prior to Institutional Review Board (IRB) approval of their protocol.
Key personnel

Key personnel are defined as the Principal Investigator, co-investigators and research personnel who interact directly with human subjects or who have access to private information related to human subjects during the course of a research project. Key personnel also include faculty sponsors /advisors who provide direct oversight of research with human subjects or research using private information about human subjects.
Certificate of completion

Certificate of completion of the basic course is valid for three years. Key personnel of human subjects research protocols must complete a refresher course every three years.

Full requirements and instructions can be found at CITI Requirements or CITI website.
To request additional information, please contact Rejitha Nair for RCR materials and HRPP/IRB materials.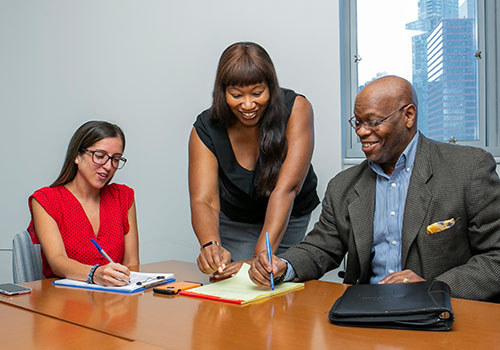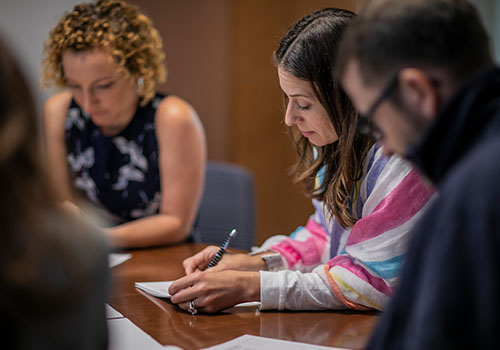 Responsible Conduct of Research (RCR)
CUNY takes allegations of research misconduct very seriously. To learn more about the CUNY RCR Policy please click here:
CUNY RCR
CUNY Policy on Training in Responsible Conduct of Research

To promote responsible conduct of research, CUNY requires training by all researchers. View the policy at RCR Training Policy. If you and your students are involved in a research project on campus, regardless of funding, both the faculty members and the students are required to complete the Responsible Conduct of Research (RCR) CITI online training within six weeks of initiating their research. Go to www.citiprogram.org, create an account with your LaGuardia email.
Responsible Conduct of Research Includes

Research Misconduct: Fabrication, Falsification, and Plagiarism
Conflict of Interest and Commitment
Protection of Human Subjects
Animal Welfare
Export Control
Biosafety
Peer Review
Mentor/Trainee Responsibilities
Publication Practices and Responsible Authorship
Data Management: Acquisition, Protection, Sharing and Ownership
Collaborative Science & Research Agreements
Non-Affiliated Researcher Request to Conduct Research
Researchers who are neither affiliated with LaGuardia or CUNY, nor collaborating with LaGuardia or CUNY investigators, and who wish to recruit participants (students, faculty, staff) for their research from LaGuardia must obtain Vice President approval (from the Division in which your research will be conducted) prior to initiating any research.
Required Documents

The following documents are required and must be submitted to rnair@lagcc.cuny.edu for review.

A completed Non-Affiliated Researcher Form (email jsaca@lagcc.cuny.edu to request the form)
IRB Approval Letter or Exempt Determination from your institution.
All research protocols and forms (i.e. recruitment flyers, consent forms, IRB application/protocol, data collection instruments, etc.).
Please Note

This is an administrative site approval process. The LaGuardia HRPP Office/CUNY University Integrated IRB will not be conducting an IRB review of your research.
Submission of this request does not guarantee permission to recruit at LaGuardia or use LaGuardia resources.
You must have obtained IRB approval or an exemption from your institution or a commercial IRB and submit documentation along with this form; do not submit a request form if approval is pending.
You may not use class time to recruit or conduct research activities at LaGuardia.
Please note that any permission received from LaGuardia does not extend to other CUNY colleges.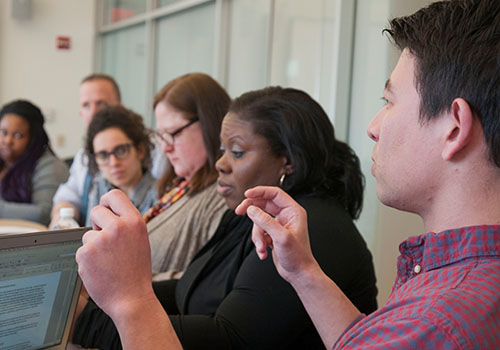 CUNY Human Research Protection Program (HRPP)
The CUNY Human Research Protection Program (HRPP) is responsible for the protection of the rights and welfare of human subjects in research conducted at CUNY or by CUNY faculty, staff and students and RF CUNY staff. CUNY applies the ethical principles and federal regulations to all human subjects research conducted at CUNY or by CUNY employees (faculty and staff) and students, regardless of funding or funding source. The program provides oversight, administrative support and educational training to ensure that CUNY research complies with Federal and State regulations, University policy, and the highest ethical standards. The CUNY HRPP comprises of University Integrated Institutional Review Boards (IRBs) and on-site HRPP offices. LaGuardia HRPP Office is one of them.
The CUNY UI (University Integrated) IRB The Institutional Review Board (IRB) for the Protection of Human Research Participants is an independent compliance committee mandated by the U.S. Department of Health and Human Services (DHHS). The role of the IRB is to protect the rights and welfare of persons recruited to participate in research activities conducted under the auspices of the University. The IRB reviews proposed research protocols to ensure that the proposed research follows federal guidelines and accepted ethical principles. The IRB has the authority to approve, require modifications, or disapprove all research activities that fall within its jurisdiction as specified by both the federal regulations and institutional policy. Research that has been reviewed and approved by the IRB may be subject to review and disapproval by officials of the institution. However, those officials may not approve research if it has been disapproved by the IRB.
For additional information, visit the CUNY Conflict of Interest Policy.
Conflict of Interest Disclosure is required for all externally-funded University Sponsored Projects, whether or not the projects involve research. All investigators, as defined in section 8.13 of the CUNY Conflict of Interest Policy, must file disclosure.
CUNY Conflict of Interest Disclosure, Oversight and Management Procedures for:
Research NOT Funded by the Public Health Service
Each investigator must complete the CUNY Significant Financial Interest (SFI) Disclosure Form for Research Projects Not Funded by the Public Health Service and submit it to the college Grants Officer and CCO at the time that the PI submits a grant proposal or application.
CUNY's procedures for complying with 2011 Public Health Service (PHS) Regulations: responsibility of applicants for promoting objectivity in research for which PHS funding is sought:
All investigators, who are planning to participate in PHS-funded research at CUNY must complete the CUNY Significant Financial Interest (SFI) Disclosure Form for PHS Funded Research and submit it to the college Grant Officer and CCO at the time that the PI submits a grant proposal or application.
Each CUNY College has a designated Conflicts Officer (CCO) who is responsible for implementing CUNY's Conflict of Interest policy, for promoting the need to disclose significant financial interests to faculty and staff at their College, and for reviewing all disclosures in accordance to this policy.
LaGuardia CCO:
Laura Bartovics
Director
Grants Development Office
Information regarding policy, procedure, guidance, international travel information, technology control plans, frequently asked questions, etc. can be found here: CUNY Export Control
What is export control? Export refers to the shipment or transmit items, technology, service or information out of the U.S. or with non-U.S. nationals inside the U.S.
To promote U.S. national security, export control regulates the shipment or transfer of these controlled items, software, technology, or services out of the U.S. Export control regulations come from three federal government agencies: Department of State, Department of Commerce, and Department of the Treasury.
Activities that May Raise Export Control Concerns
Research using export controlled materials
Technology Licensing
International Collaborations (Foreign Nationals/Institutions)
International Shipping
International Research with Students or Faculty
Hiring of Foreign Nationals or Hosting international visitors
Purchases with restrictions on the export or use of the item
International travel – Traveling overseas with high tech equipment, confidential, unpublished, or proprietary information or data
LaGuardia Contact:
Rejitha Nair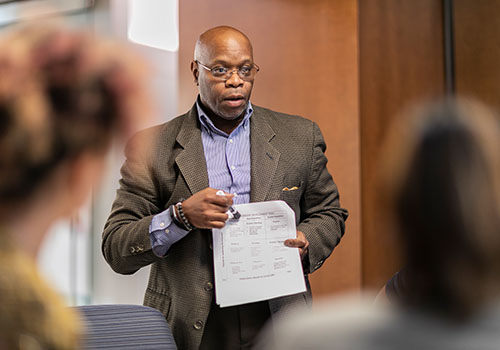 Research and Sponsored Projects Agreements
Research agreements are contracts entered into by two or more persons or institutions for research purposes. Examples of research agreements include Data Use/Transfer Agreements, Research Collaboration & Consortium Agreements, IRB Authorization Agreements, etc.

If you are entering into an agreement with another person or data holder to receive or share data, leaving CUNY for another institution, or transferring CUNY research data to non-CUNY individuals or organizations, these types of agreements may require an institutional signature.
Additional information can be found here: CUNY Research Agreements
LaGuardia Contact:
Rejitha Nair
LaGuardia Community College's Research Compliance Committee
Purpose & Function: The LaGuardia Research Compliance Committee (RCC) shall consult with and advise the President, Provost, and senior administrators on various initiatives related to research and scholarly activities on campus.
Contact Us
For questions related to Research and Sponsored Projects Compliance at LaGuardia, contact:
Research Integrity; Human Subjects Research; Non-Affiliated Researcher Requests; Export Control; Research Agreements
Rejitha Nair
Associate Director of Assessment & Research
rnair@lagcc.cuny.edu


Conflict of Interest; Research Funding Opportunities
Laura Bartovics
Executive Director, Grants Development Office
lbartovics@lagcc.cuny.edu


Institutional Animal Care and Use Committee (IACUC):
Tara Scales
IACUC Administrator
tscales@lagcc.cuny.edu