LaGuardia Community College to Mark 50 Years in Queens with Commencement on June 21st
So much to celebrate!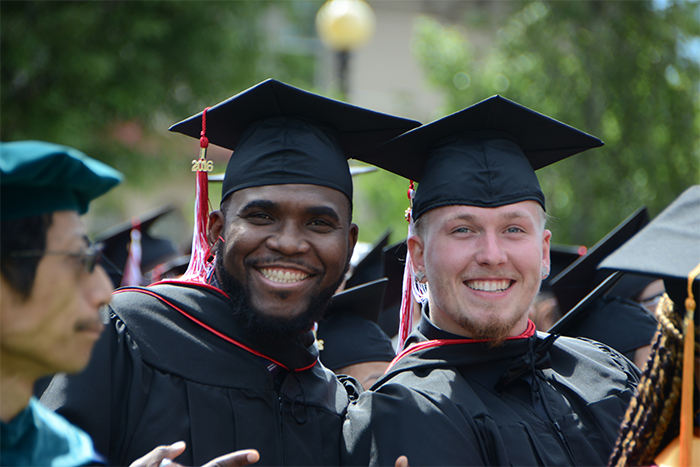 • 2,500 Graduates Earn their Associate Degrees
• Class of 2022 is LaGuardia's 50th Graduating Class
• College's First In-Person Commencement in Three Years
—Event to be held on the grounds of Queens College—where LaGuardia's
first commencement was held in 1973 for 256 graduates—
WHAT: LaGuardia Community College President Kenneth Adams will confer Associate Degrees for the 2,500 members of LaGuardia's Class of 2022.
Speakers will include Queens Borough President Donovan Richards, CUNY Chancellor Félix V. Matos Rodríguez, President of NYS Higher Education Services Corporation Dr. Guillermo Linares, and CUNY Trustee Mayra Linares-Garcia.
Representing the LaGuardia Class of 2022 is Talha Islam, who will graduate with his A.S. in Business Administration and start classes this fall at Cornell University towards a bachelor's degree. With his immigration status—when he was 11 years old, his family moved to the U.S. from Bangladesh seeking political asylum—his options for federal or state financial aid were limited. Scholarships and grants from the LaGuardia Community College Foundation helped him make ends meet.
Perspective from a LaGuardia alumna will be given by Lely Nourmania (LaGuardia'17), a human trafficking survivor from Indonesia. When she escaped her enslavement, Ms. Nourmania found herself in New York, a city she barely knew, without family, education, or financial support. At LaGuardia, she learned English, enrolled in college classes, and found self-confidence and hope for the future. Today, she dedicates her career to helping children in foster care, juvenile detention, or with refugee status. She holds both an A.A. from LaGuardia and a CUNY Baccalaureate and is pursuing a master's at Baruch College.
WHEN: Tuesday, June 21st, 9:30 a.m.
WHERE: Queens College, 65-30 Kissena Blvd., Flushing, Queens, 11367
For more information, visit https://www.laguardia.edu/commencement-info/. Tickets required to enter event. Guests must show proof of COVID-19 vaccination or proof of a negative PCR COVID test taken no more than seven days prior to the ceremony. Masks are strongly encouraged.
#LAGCCGRAD2022