DONATIONS SOUGHT TO HELP LAGUARDIA COMMUNITY COLLEGE STUDENTS THROUGH THE HOLIDAY SEASON
Non-Perishable Food, Toiletries, Cleaning Supplies, Winter Coats, Gently Used Clothing, and Monetary Contributions Greatly Appreciated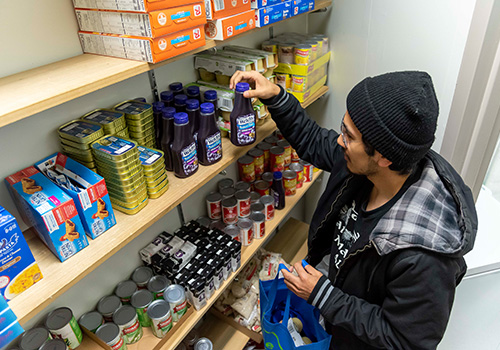 LONG ISLAND CITY, NY (November 15, 2022) —In this season of giving, please consider making a monetary contribution, or donating non-perishable food, toiletries, cleaning supplies, and other essential items to LaGuardia CARES (College Access for Retention and Economic Success), a LaGuardia Community College/CUNY initiative that serves LaGuardia students and community members in need.
"LaGuardia students are working to create better lives for themselves and their family members through higher education," said Kenneth Adams, president of LaGuardia Community College. "Resources provided by LaGuardia CARES can be the difference between a student staying in school and making it to graduation or stopping out. Donations of almost any kind are greatly appreciated."
Ninety-nine percent of LaGuardia students receive some form of financial aid, including COVID-related aid. Fifty-four percent of students receiving aid and living independently earn less than $25,000 per year. Half of LaGuardia students attend part-time, often because they need to work to support their families. Nearly one in four LaGuardia students receive support from LaGuardia CARES—approx. 4,000 students each year.
LaGuardia CARES runs the college's pantry, where students can receive perishable and non-perishable groceries for a week's worth of three balanced meals per day for them and their immediate family members. The pantry also supplies students with toiletries, cleaning supplies, winter clothes, gently used clothing, baby care supplies, and other essentials.
"Since September, we have seen a significant increase in need for the pantry, where we are currently serving about 40 students per day," said Rhonda Mouton, director of LaGuardia CARES. "This drive will help us gear up for the upcoming holidays and school breaks when need for the pantry is highest, especially for our numerous student-parents. Because when school is out, people get hungry."
Needed items include:
Cleaning supplies, e.g., laundry detergent, household cleaners
Feminine hygiene products
Gently used clothing of all sizes
Non-perishable food
Toiletries, e.g., body wash, shampoo & conditioner, dental floss, mouth wash, soap
Winter coats
Donations can be dropped off at the LaGuardia CARES office at LaGuardia Community College's C-Building, located at 29-10 Thomson Ave., C-107, Long Island City, NY 11101 (building entrance is on Thomson Ave. near the intersection with Skillman Ave.). To request a pick-up of donations, for help with sizable donations, or with vendor inquiries, please contact LaGuardia CARES at (718) 482-5129 or laguardiacare@lagcc.cuny.edu.
To make a monetary donation, please click here or use the QR code below. Funds are used to purchase food, clothing, toiletries, cleaning supplies, and more.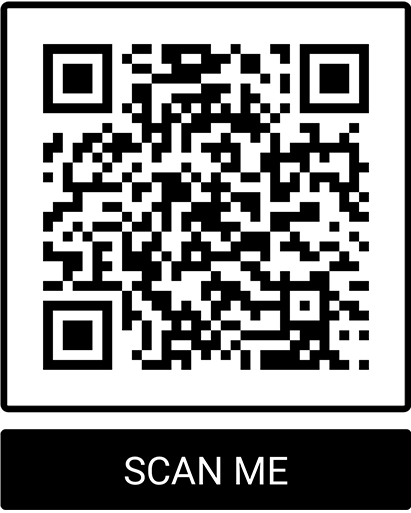 LaGuardia CARES helps students address personal challenges—childcare, housing, emergency transportation, rent, healthcare, and more—so they can stay in school and get to graduation. Its staff helps students to sign-up for public benefits, find safe housing, and refers them to our campus resources where they can apply for emergency funds and scholarships. Students who come to campus hungry can get meal vouchers for on-campus cafeterias or ready-to-eat meals. LaGuardia CARES arranges home delivery services for students who are unable to pickup groceries from the on-campus pantry.
The Winter Drive is in partnership with the Food Insecurity, Justice and Community Need (FIJCN) Committee of the LaGuardia Community College Senate.
• • • •
LaGuardia Community College (LAGCC), located in Long Island City, Queens, educates thousands of New Yorkers annually through degree, certificate, and continuing education programs. LaGuardia is a national voice on behalf of community colleges, where half of all U.S. college students study. Part of the City University of New York (CUNY), the College reflects the legacy of our namesake, Fiorello H. LaGuardia, the former NYC mayor beloved for his championing the underserved. Since our doors opened in 1971, our programs regularly become national models for pushing boundaries to give people of all backgrounds access to a high quality, affordable college education.
####