How to Select a College?
Start by looking at a college's record of lifting students from poverty to opportunity
October 9, 2018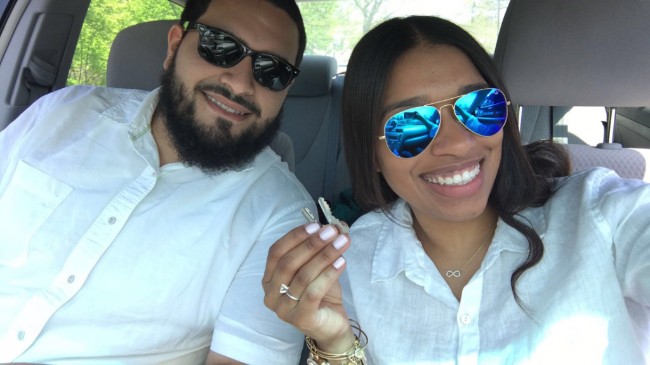 Borough, neighborhood, subway accessibility, cost, academic programs, student life, and graduation rates are some of the key factors New Yorkers consider when choosing a college.
Stanford University's Center on Poverty and Inequality has developed a new method of assessing colleges—looking at how well a college helped students whose parents were in the bottom 20 percent of income levels reach the top 20 percent for individual earnings—named the College Mobility Report Cards.
The analysis showed that LaGuardia Community College/CUNY ("LaGuardia") is among the top one percent among the 604 two-year colleges nationwide with the greatest success in lifting the poorest students into jobs where they earn good wages and create better lives for themselves and their families.
"Stanford University's College Mobility Report Cards should be the starting point for considering where to go to college, especially for those from poor families," said LaGuardia Community College President Gail O. Mellow. "With our track record of boosting students from living in unstable housing and struggling to put food on the table, to being able to rent an apartment and not worrying about where their next meal will come from, New Yorkers, should put LaGuardia Community College at the top of their college list."
Rony Estevez, age 25, is an example of LaGuardia's potential to boost student-mobility. Born in the US to parents from the Dominican Republic, he grew up in public housing in Brooklyn. After high school, Rony studied for a year at a college upstate, before moving back to be closer to family and enrolling at LaGuardia.
Needing a job to help pay for living expenses, First Big Break, LaGuardia's Honors Internship Program, helped him secure a paid internship in accounting, his major. Rony thrived in the internship, at Creative Business Inc., where its president and founder, Jeanne Hardy, asked Rony to stay on full-time. Rony recently celebrated his third anniversary at the company, where he's now a full-time staff accountant earning $55,000/yr. He and his fiancé, Stacey Baez, RN, recently bought a house together, and are looking forward to their wedding early next year. And Rony is on his way to earning his bachelor's in accounting at Brooklyn College.
"Rony's story is an example of what we've long seen among our students—our graduates not only improve their lives, but lift up their entire family for generations to come," said President Mellow.
LaGuardia, a member of The City University of New York (CUNY), is the only CUNY two-year college in Queens to make the nationwide top five list for student mobility. LaGuardia is ranked No. 5, and Borough of Manhattan Community College is No. 3.
Nine of CUNY's four-year colleges were among the top 15 spots on the nationwide senior college list: Baruch College, No. 1; City College, No. 2; Lehman College, No. 3; John Jay, No. 5; City Tech, No. 7; Brooklyn College, No. 8; Hunter College, No. 10; Queens College, No. 11; and York College, No. 15.
"Many of our majors have transfer agreements with CUNY four-year colleges—streamlining the process for a LaGuardia graduate to transfer to Baruch or another CUNY four-year—another reason why LaGuardia should be a top choice for New Yorkers, especially Queens residents," said President Mellow.
For more, click here to read a recent Chronicle of Higher Education article about college mobility report cards.
• • • •
LaGuardia Community College (LAGCC), located in Long Island City, Queens, educates thousands of New Yorkers annually through degree, certificate, and continuing education programs . LaGuardia is a national voice on behalf of community colleges, where half of all U.S. college students study. Part of the City University of New York (CUNY), the College reflects the legacy of our namesake, Fiorello H. LaGuardia, the former NYC mayor beloved for his championing the underserved. Since our doors opened in 1971, our programs regularly become national models for pushing boundaries to give people of all backgrounds access to a high quality, affordable college education.
####