LaGuardia Community College Launches Cybersecurity Training Program with Mastercard
Created in partnership with the New York Jobs CEO Council, the program aims to expand the cybersecurity talent pool for Mastercard and other leading employers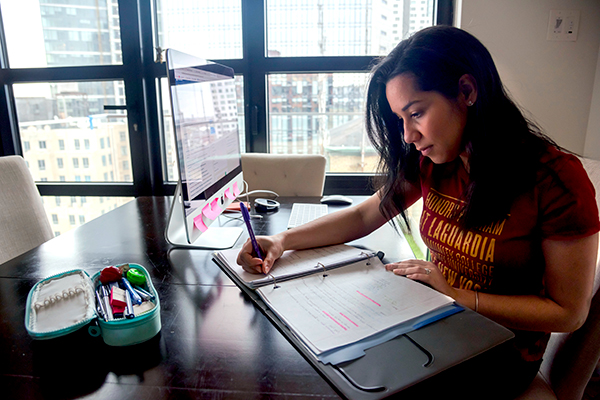 Long Island City, New York (October 26, 2021)—
LaGuardia Community College ("LaGuardia") is launching a cybersecurity training program in collaboration with Mastercard and the New York Jobs CEO Council. Following completion of the training program, select students will have the opportunity to join a Mastercard apprenticeship—gaining hands-on experience in protecting, defending, and responding to cybersecurity threats.
The new program is intended to expand the pool of well-trained, diverse candidates, ready to step into cybersecurity roles at Mastercard and other leading employers. Nearly half a million public and private cybersecurity jobs remain unfilled across the U.S., with the unmet need for cybersecurity experts to safeguard proprietary and personal information expected to continue growing exponentially, according to recent White House estimates.
"Partnerships with leading employers like Mastercard are key to the workforce training we provide at LaGuardia Community College," said President Kenneth Adams. "Programs like this one give LaGuardia students—who are overwhelmingly low-income, first-generation college students and immigrants—valuable opportunities to sharpen technical skills, make contacts, and earn credits. This skill-based learning program is a model for how employers and community colleges can work together to create economic mobility."
The Mastercard program is available to LaGuardia students (with U.S. citizenship or permanent residency) who are enrolled at the college full-time, and have earned 30 credits while maintaining a minimum 2.75 GPA towards their Associate of Applied Science (AAS) degree in Network Administration & Information Security.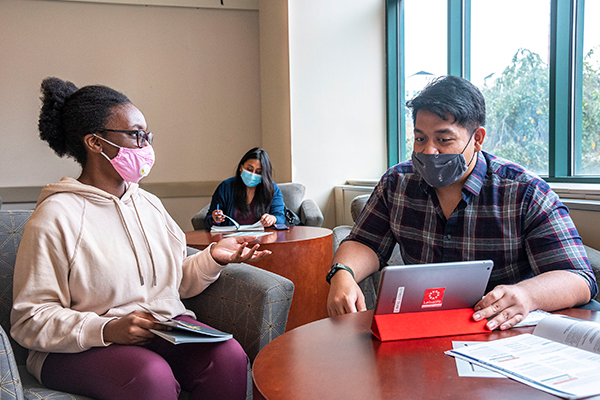 Through an application process, 20 students will be selected for a summer 2022 bootcamp. Cybersecurity educators for LaGuardia's Adult and Continuing Education Division (ACE) will cover curriculum in network administration, security, cyber intelligence, and product development. Ten students from the cohort who complete the bootcamp will be selected to work alongside Mastercard experts as paid part-time apprentices. They will also receive mentoring from Mastercard cyber and product experts.
Depending on successful completion of the program, Mastercard may invite student–apprenticeships to apply for full-time job opportunities.
"Our partnership with LaGuardia Community College is another opportunity for us to develop and attract talent for our future workforce," said Mastercard Chief People Officer Michael Fraccaro. "From young students who participate in our signature STEM program, Girls4Tech, to our 18-month development program for recent college graduates, Mastercard Launch, we know the value of creating a diverse talent pool and are excited to add LaGuardia students to our teams. Cybersecurity is a high-demand career path, and we need more people in these roles."
Mastercard CEO Michael Miebach is a member of the New York Jobs CEO Council, which brought together LaGuardia and Mastercard for this partnership.
"Mastercard and LaGuardia's groundbreaking work is transformative for companies, colleges, and students," said Dr. Karrin Wilks, chief learning strategist for the New York Jobs CEO Council. "Embedding a credit-bearing apprenticeship into an associate degree program provides a structured pathway directly into high-demand jobs with family-sustaining wages, offering opportunities for low-income students they otherwise would not have, and affirming community college students as an untapped, highly diverse talent pool. The Jobs Council plans to expand this model to other companies and colleges as we work toward our goal of 100,000 jobs to low-income New Yorkers by 2030."
To learn more about opportunities at LaGuardia Community College, a virtual tour and dates of upcoming in-person and virtual information sessions are available at www.LaGuardia.edu/Visit. Apply now at www.LaGuardia.edu/Apply.
• • • •
About LaGuardia Community College
LaGuardia Community College (LAGCC)
, located in Long Island City, Queens, educates thousands of New Yorkers annually through degree, certificate, and continuing education programs . LaGuardia is a national voice on behalf of community colleges, where half of all U.S. college students study. Part of the City University of New York (CUNY), the College reflects the legacy of our namesake, Fiorello H. LaGuardia, the former NYC mayor beloved for his championing the underserved. Since our doors opened in 1971, our programs regularly become national models for pushing boundaries to give people of all backgrounds access to a high quality, affordable college education.
About Mastercard
Mastercard (NYSE: MA) is a global technology company in the payments industry. Our mission is to connect and power an inclusive, digital economy that benefits everyone, everywhere by making transactions safe, simple, smart and accessible. Using secure data and networks, partnerships and passion, our innovations and solutions help individuals, financial institutions, governments and businesses realize their greatest potential. Our decency quotient, or DQ, drives our culture and everything we do inside and outside of our company. With connections across more than 210 countries and territories, we are building a sustainable world that unlocks priceless possibilities for all.
####