LaGuardia Community College Appoints Jason Bryan as Interim Chief Information Officer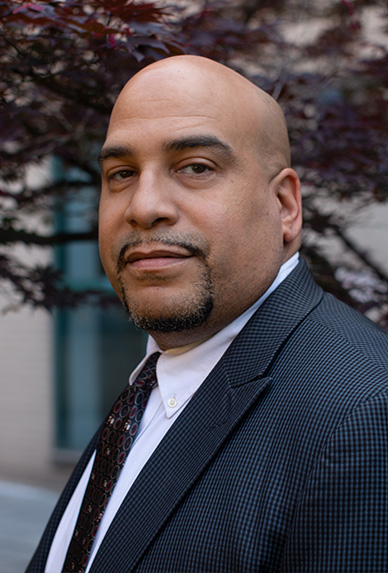 LONG ISLAND CITY, NY (May 31, 2023) — Senior Vice President for Administration and Finance Shahir Erfan is pleased to announce the appointment of Jason Bryan as Interim Chief Information Officer (CIO) for LaGuardia Community College, effective June 1, 2023.

Mr. Bryan, who was selected during a national search, will provide leadership for the Information Technology (IT) Department's resources and services in support of meeting the College's academic and operational goals. Reporting to the Senior Vice President for Administration, Mr. Bryan will be responsible for researching, recommending, and implementing emerging technologies and creating an environment fostering teaching and learning with technology.

Mr. Bryan has been with LaGuardia since 2015 when he joined the College's IT Division as the Director of Network Administration and Chief Information Security Officer. Prior to joining LaGuardia, Jayson served in similar roles in the private sector for over 16 years including a private school as the senior director and network administrator, and Fortune 500 companies such as Verizon, where he led as director in charge of networking teams in multiple cities and states.

Bryan has a Bachelor's of Science in Electrical Engineering from Manhattan College, an M.S. in Telecommunications and Information Management from the Tandon School of Engineering at New York University, and an M.S. in Digital Forensics and Cybersecurity from John Jay College of Criminal Justice.
• • • •
LaGuardia Community College (LAGCC), a Hispanic-Serving Institution, located in Long Island City, Queens offers more than 50 degrees and certificates, and more than 65 continuing education programs to educate New Yorkers seeking new skills and careers. As an institution of the City University of New York (CUNY), the College reflects the legacy of our namesake, Fiorello H. LaGuardia, the former NYC mayor beloved for his advocacy of underserved populations. Since 1971, LaGuardia's academic programs and support services have advanced the socioeconomic mobility of students while providing them with access to a high quality, affordable college education.
####