THE LAGUARDIA COMMUNITY COLLEGE FOUNDATION ANNOUNCES
JAY GOLAN AS EXECUTIVE DIRECTOR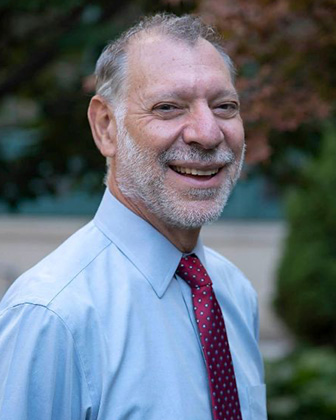 LONG ISLAND CITY, NY (September 6, 2022) — LaGuardia Community College/CUNY President Kenneth Adams today announced the appointment of Jay Golan as executive director of the LaGuardia Community College Foundation. This new position, in which Mr. Golan will engage college supporters in philanthropic efforts—primarily to support LaGuardia Community College students, is generously funded by the Foundation.
"I've been so impressed with the energy and enthusiasm all over the LaGuardia community, from students and faculty, to the Foundation Board," Golan said. "It's a great time for the Foundation, having raised $15 million, and figuring out how to help students even more in the future."
Golan has spent more than three decades in nonprofit management. In his most recent position as Vice President for Advancement for the CUNY Graduate Center and Executive Director of the Graduate Center Foundation, he was responsible for all private philanthropy funneled through this supporting foundation and for a 20-member Foundation Board.
The LaGuardia Community College Foundation is a 501(c)(3) dedicated to raising and distributing funds for LaGuardia Community College students. Founded in 2003, more than 25,000 students to date have received support from the foundation in the form of scholarships, gap grants, emergency funds, technology resources, paid internships, and more. Ninety-five percent of funds raised go directly to meeting LaGuardia students' most pressing needs. Outcomes show the impact of this support on students—foundation recipients are three times more likely to graduate than general students.
• • • •
LaGuardia Community College (LAGCC), located in Long Island City, Queens, educates thousands of New Yorkers annually through degree, certificate, and continuing education programs. LaGuardia is a national voice on behalf of community colleges, where half of all U.S. college students study. Part of the City University of New York (CUNY), the College reflects the legacy of our namesake, Fiorello H. LaGuardia, the former NYC mayor beloved for his championing the underserved. Since our doors opened in 1971, our programs regularly become national models for pushing boundaries to give people of all backgrounds access to a high quality, affordable college education.
####