Big Performances and Big Comedy at Big Love by LaGuardia's Award-Winning Theater Program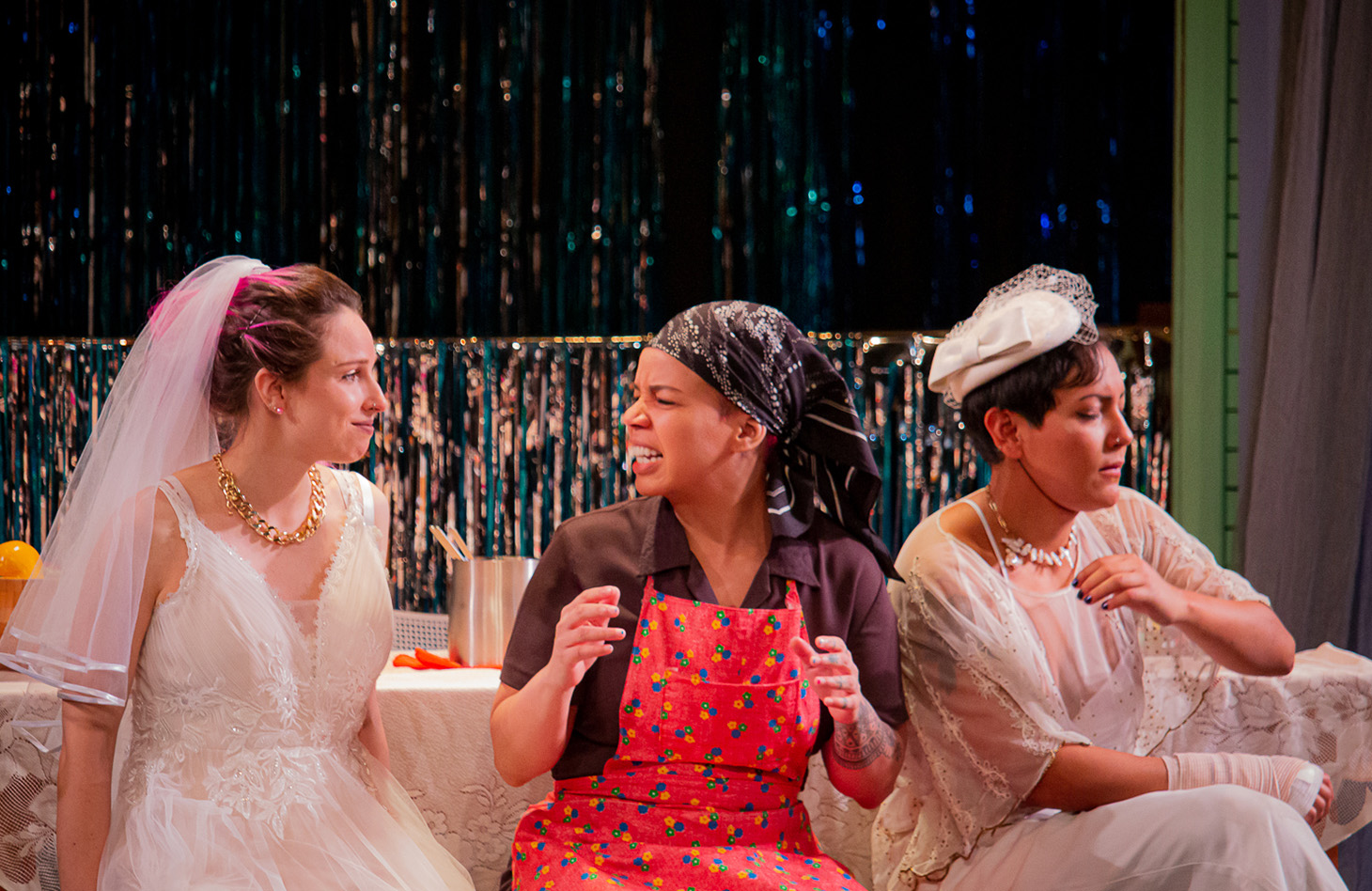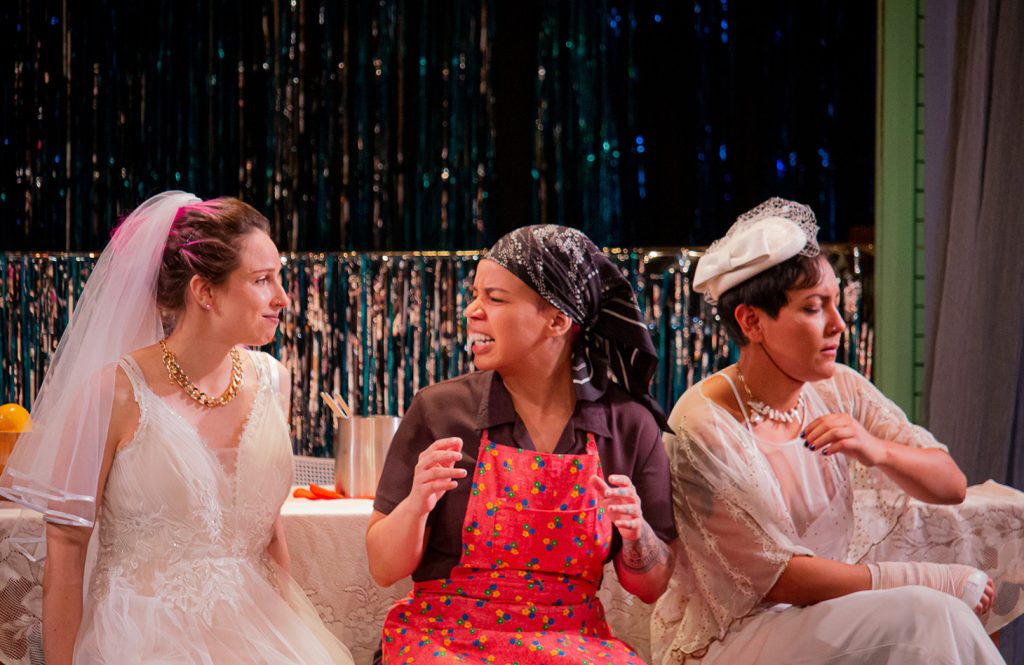 LONG ISLAND CITY, NY (May 24, 2023) — Tomatoes were thrown, wedding dresses were worn, and a slow-motion seduction scene marked the recent production of Big Love by LaGuardia Community College/CUNY's award-winning Theater Program. Big Love, a romantic tragicomedy, is a modern retelling of an ancient Greek play.

New Yorkers and members of the LaGuardia community took in six lively performances that featured poetic dialogue, singing, dancing, and fight scenes, on a well-appointed stage outfitted with a cast-iron tub, flowing scarves representing the seaside setting, and an antique gramophone used to cue up music for karaoke-style singing. The performances were staged at the LaGuardia Performing Arts Center (LPAC), May 17–20.

For student actors like Michael Hernandez, 18, a Theater major who starred in the show, Big Love was as much about the team aspect of being part of the cast and crew, as it was about his individual performance.

"It was amazing being in the show. I was glad to be a part of a cast that knew how to keep the energy up, because it was a lot doing two shows a day over four days. As actors, we brought each other up and pulled everything we could out of one another," said Michael, who hails from Houston, Texas and attended high school in Colorado. "I'm so happy to be in the Theater program at LaGuardia." Michael plans to graduate from LaGuardia in June 2024 and then study musical theater at a four-year college. He aspires to work on Broadway, either on stage or as a member of the crew or administration.

For Annabelle Paez, 41, the experience was about learning how to play two different characters in one production.

"It was daunting because I had to make sure the two characters were different. And you know, I'm the same person. So, it was about making small choices in mannerisms and obvious ones like accent and costume changes," said Annabelle, who is from the Dominican Republic. She was one of 16 finalists for the 2023 Irene Ryan Acting Scholarship, the premiere acting award for theater students nationwide, awarded by the Kennedy Center American College Theater Festival (KCACTF). She also plans to graduate from LaGuardia in June 2024 and then pursue a bachelor's degree.

At the conclusion of the final show, Stefanie Sertich, professor and director of LaGuardia's Theater Program, took to the stage to congratulate the cast and crew on their production, honor the show's director and fellow professor James Ryan (J.R.) Caldwell, and thank the members of the LaGuardia community who supported the production.

"We have the pleasure of seeing these students work from the very first rehearsal to now, and that amount of growth is exponential. And that's the gift that we get as professors," said Professor Sertich.

"I really liked how J.R. guided us," added Annabelle. "He gave us a base to build on and the freedom to play, be creative, and explore. I'm very appreciative of his direction."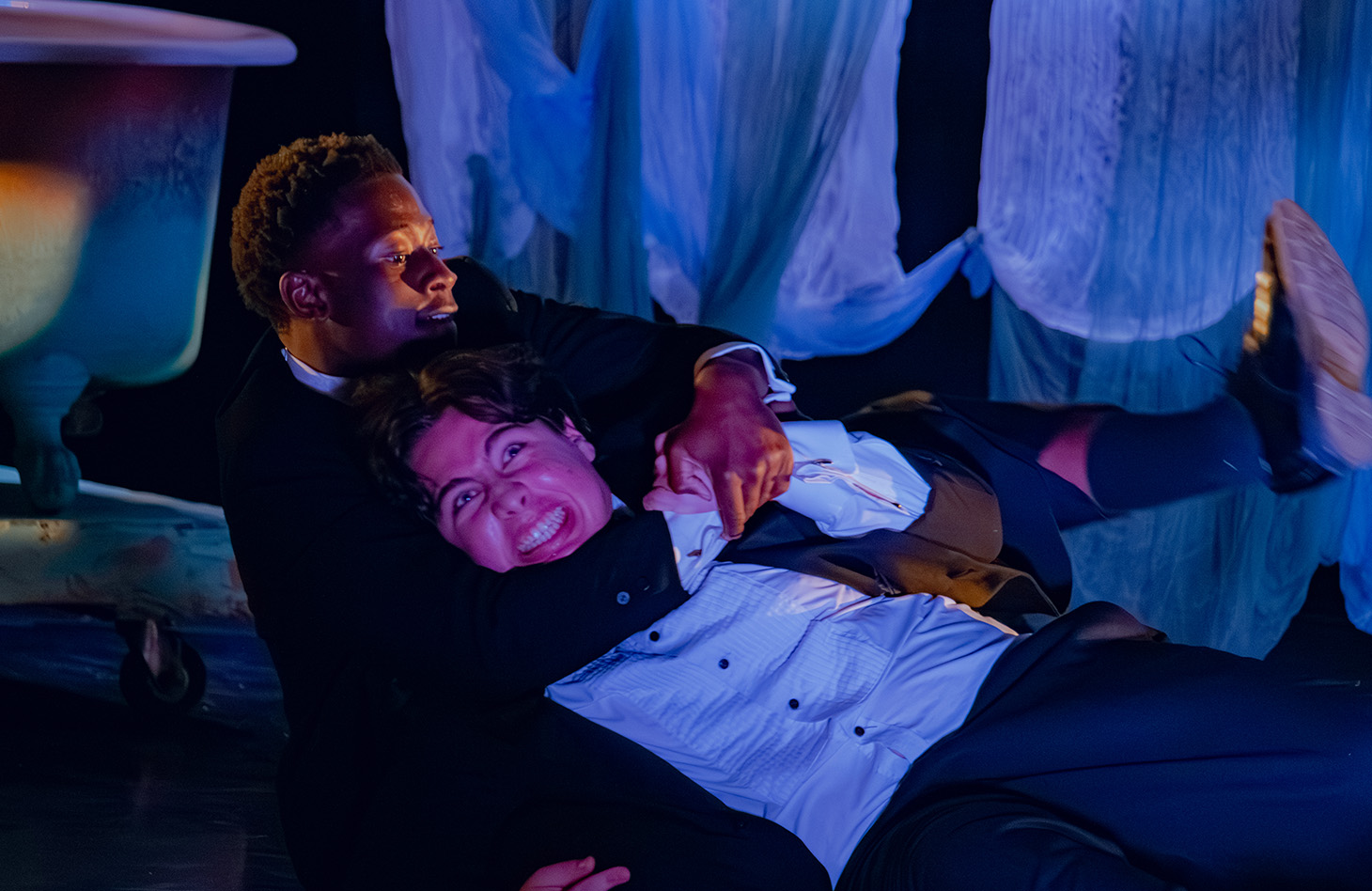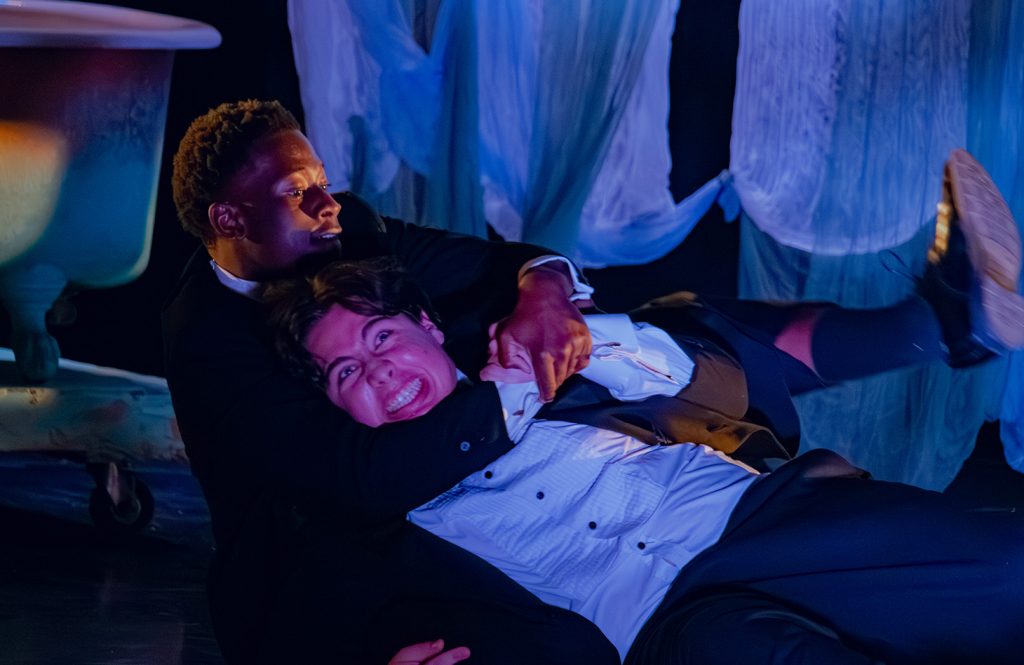 On stage after the close of the performance, Big Love actor Bambo Coulibaly acknowledged the students for whom it would be their last performance at LaGuardia, including himself, Raven Furs, and Isabella (Izzy) Rivera before audience members shouting, "We love you!" Bambo will be pursuing his Bachelor of Fine Arts at Brooklyn College in the fall.

Members of the Big Love production included:

Crew: Theater majors D'Amari Brown, Bryan Feliciano, Christian Houston, and Morticia Salazar; and Liberal Arts: Social Science and Humanities major Tsumugi Fukuda

Cast: Theater majors Isaias Aragon, Cheyenne Campbell, Jaden Collins, Viktoriya Gurskaya, Michael Hernandez, Annabelle Paez, Jermaine Parker, Liz Pratt, Jason Rodriguez, and Christian Torres; recent Theater Program graduates Bambo Coulibaly and Raven Furs; and Film and Television major Isabella Rivera

LaGuardia's Theater Program leads to an Associate of Science (AS) degree and provides students with skills and knowledge necessary to pursue a wide spectrum of careers in the theater. Under Professor Sertich's direction since 2011, LaGuardia students have been awarded numerous honors and awards at the Kennedy Center American College Theater Festival, competing against students from two-year and four-year colleges and conservatories nationwide in the areas of acting, directing, arts management, dramaturgy, playwriting, design, and tech management. Program graduates regularly transfer to audition-based theater programs and have been selected for competitive scholarships to theater conservatory programs.
• • • •
LaGuardia Community College (LAGCC), a Hispanic-Serving Institution, located in Long Island City, Queens offers more than 50 degrees and certificates, and more than 65 continuing education programs to educate New Yorkers seeking new skills and careers. As an institution of the City University of New York (CUNY), the College reflects the legacy of our namesake, Fiorello H. LaGuardia, the former NYC mayor beloved for his advocacy of underserved populations. Since 1971, LaGuardia's academic programs and support services have advanced the socioeconomic mobility of students while providing them with access to a high quality, affordable college education.
####