SERVICES
The English and Immigrant Family Literacy Program in the Center for Immigrant Education and Training (CIET) provides free English for Speakers of Other Languages (ESOL) courses for adult English language learners who have children in the New York City public school system. These ESOL classes are designed to help students from beginner to intermediate speaking levels develop their English communication and computer literacy skills while gaining the tools they need to become more engaged parents.

English lessons are contextualized around parent engagement activities, such as reading a report card, going to a parent teacher conference, understanding standardized testing, and identifying community resources for your family. Classes are interactive and participatory. You will work on projects in pairs and small groups with the aid of qualified ESOL instructors to brainstorm ideas, explore solutions together, and do research in a computer lab. Field trips and workshops from community partners allow you to connect with New York City cultural institutions and nonprofit organizations in order to deepen your civic engagement.

Goal setting and next steps planning are included in the coursework to encourage you to create educational and career pathways, which may include high school equivalency classes, enrolling in CUNY, or entering a workforce training program.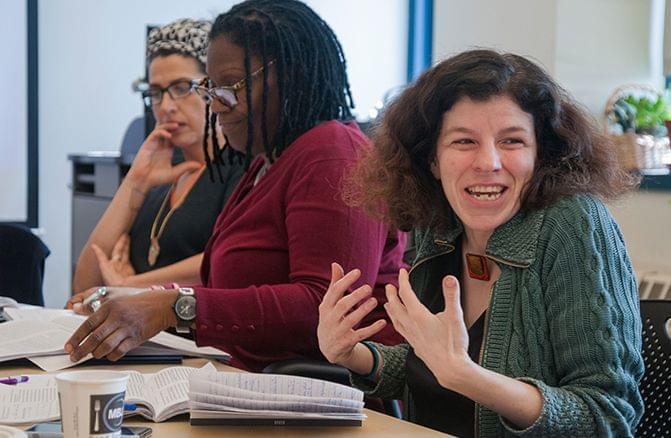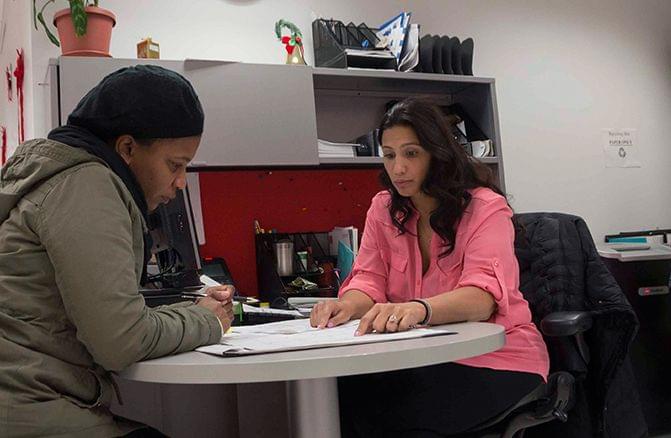 HOW TO APPLY
The English and Immigrant Family Literacy Program is open to any adult English language learner who is the parent or guardian of a child in the New York City public school system. New applicants should come to CIET in Room C239 on the second floor of LaGuardia's C-building to fill out a pre-application and be added to the wait list. You will then be invited to an information and pre-testing session to confirm your eligibility for the program and the most appropriate proficiency level of spoken English.
Classes begin each semester in September, January and April. The program runs on a calendar that generally matches the New York City public school calendar, offering 32 weeks of instruction in which classes meet three times a week. The morning class schedule allows you to drop off and pick up your children from school, while the evening schedule offers intensive English study as well as time for family responsibilities. Class schedules accommodate important school events such as parent-teacher conferences and recesses.
EVENTS
Intergenerational and Parent and Child Together (PACT) activities are essential components of the English and Immigrant Family Literacy Program. Family Nights feature a variety of intergenerational workshops from New York City cultural and community organizations, such as the Metropolitan Museum of Art, Museum of Modern Art (MOMA), GrowNYC, Noguchi Museum, Transportation Alternatives, Scholastic Books, and Whitney Museum. In-class workshops include parent training on topics of interest, such as standardized testing, high school and CUNY applications, students with disabilities, financial and health literacy, homework assistance, and fraud and identity theft protections.
Workshop providers have included Learning Leaders, Advocates for Children, NYC Department of English Language Learners and Student Support, Citibank, Bank of America, NYC Commissioner for Consumer Affairs, NYC Commission on Human Rights, and The Floating Hospital.