SERVICES
The English and Immigrant Family Literacy Program in the Center for Immigrant Education and Training (CIET) provides free English for Speakers of Other Languages (ESOL) courses for adult English language learners who have children in the New York City public school system. Generous grant funding from the Deutsche Bank Americas Foundation allowed CIET to create the Connecting Immigrant Parents to Schools Project. This online resource project addresses some of the major barriers impeding greater immigrant parent participation in the New York City school system.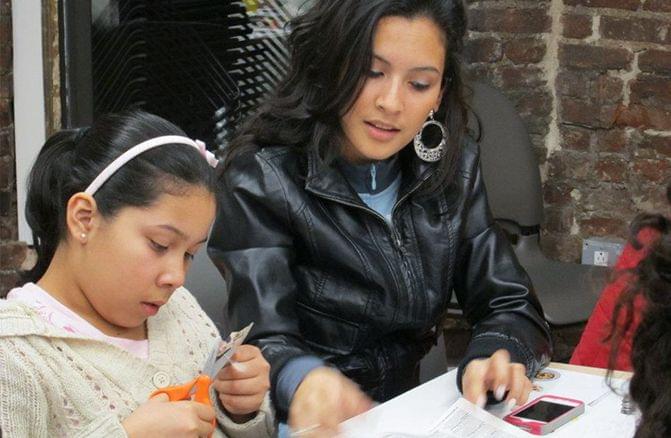 HISTORY OF THE CONNECTING IMMIGRANT PARENTS TO SCHOOLS PROJECT
A core group of committed CIET immigrant parents attended weekly sessions on school-related topics to address the project goal of gathering content material for this ESOL-level website geared towards immigrant parents. Project participants surveyed other immigrant parents in their communities to find out what content they would like to see on the website. Project workshops included visits from current students who are members of their local parent associations, who shared their insights on immigrant parent engagement.
In an effort to promote autonomy on the part of immigrant parents, participants researched workshops or relevant meetings being offered for parents within local schools. They attended those meetings individually or in small groups, building upon the knowledge gained in workshops and the contacts made during school visits with parent coordinators and school staff to post online the most up-to-date and useful information and resources for their peers. Participants also developed a list of useful resources with solutions to common school-related problems, tips on becoming involved and specific school information.
By means of this online resource, it is hoped that immigrant parents might take on more active leadership roles in their child's education by volunteering for their child's school, attending parent association meetings, participating in school leadership teams, and eventually enrolling their kids in higher education.