The Center for Immigrant Education and Training (CIET) at LaGuardia Community College offers free, contextualized English classes and job training programs, along with career counseling and case management services to low-income Queens immigrants and their families. Our goal is to support our students in becoming lifelong learners and independent, contributing citizens of New York City.
Our program includes: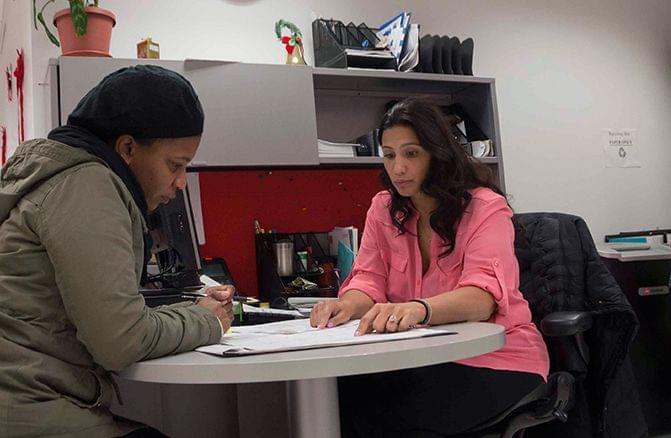 To apply to one of our English or job training programs, please visit us in Room C-239 on the second floor of LaGuardia's C-building. Office hours for walk-in applications and information are Monday – Thursday from 10:30 a.m. – 6:30 p.m. The main office number is 
(718) 482-5460
.
CIET partners extensively with:
Government agencies, nonprofits and New York City cultural institutions in order to provide our students with the services and referrals they need to achieve their goals and integrate with their communities. These include such agencies as the NYC Workforce1 Centers, NYC Offices of Family Engagement and English Language Learners, local public schools, and the Queens Borough President's Immigration Task Force.
CIET is grateful for generous support from:
CUNY Office of Academic Affairs, NYC Department of Youth and Community Development, New York State Education Department, NYC Department of Small Business Services, United States Citizenship and Immigration Services, NYC Mayor's Office, NYC Mayor's Office of Immigrant Affairs, New York City Council, U.S. Department of Labor, Walmart Foundation, National Immigration Forum, MetLife Foundation, and National Center for Family Literacy.
Non-profit partners include:
World Education Services (WES), Global Talent Bridge, Upwardly Global, Learning Leaders, Museum of Modern Art (MOMA), Metropolitan Museum of Art, GrowNYC, Noguchi Museum, Make the Road New York, HANAC, Sanctuary for Families, Catholic Migration Services, and The Floating Hospital, amongst others.
CIET is a proud member of:
New York City Coalition for Adult Literacy, and Community College Consortium for Immigrant Education .