BACKGROUND
The English and Immigrant Family Literacy Program in LaGuardia's Center for Immigrant Education and Training (CIET) provides free English for Speakers of Other Languages (ESOL) courses for adult English language learners who have children in the New York City public school system.
Through a generous grant from the National Center for Family Literacy (NCFL) Family Literacy-Community College Partnership Initiative, a collaboration between LaGuardia Community College and Make the Road New York was formed with the goal of promoting successful pathways into post-secondary education for nontraditional students and their families.

As part of the grant, LaGuardia and Make the Road New York faculty created lesson sets for use with the NCFL En Camino / On Our Way Educational Toolkit for Families, an online resource. The lessons are designed for the ESOL classroom or for computer lab use at all levels of English proficiency. They include activities designed for adult ESOL students but are applicable to other adult education classrooms.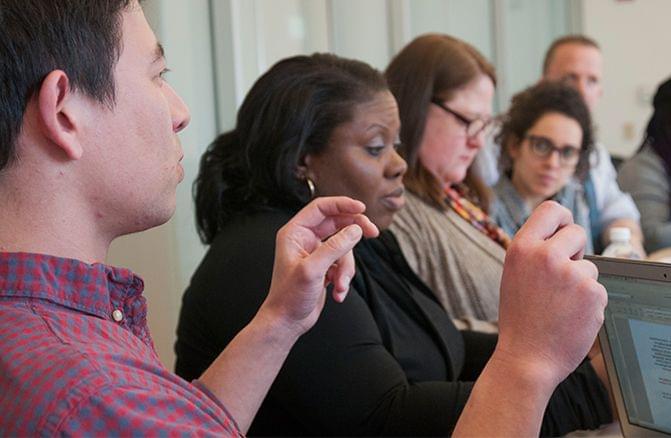 TOPICS IN THE LESSON SETS INCLUDE:
Investing in Education: Grade Level Distributions
Where I Work… What I Do
Differences between Degree and Non-Degree Programs
Making Education a Goal: S.M.A.R.T. Goals
Parent Involvement in Education
Calling the Teacher
How Can Parents Participate in their Children's Education?
Do's (and Don'ts) for Parent-Teacher Conferences
Planting the Seed of College
College Campus: A Vocabulary Lesson
Occupations and Career Awareness
Your Turn! Be a Career Counselor!
What Can I Do? My Skills
En Camino Web Site Scavenger Hunt
And more!
En Camino / On Our Way Educational Toolkit for Families