Shaun King, Activist and Journalist, To Keynote 2018 LaGuardia Community College Commencement
More than 2,000 Expected to Receive their Associate's Degrees
***9am, June 5th @ Barclays Center***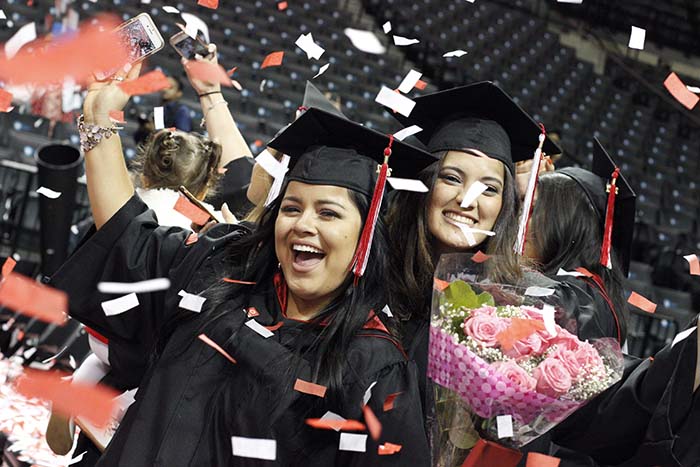 Shaun King, a Black Lives Matter advocate, eminent writer, journalist, and humanitarian will give the keynote address at LaGuardia Community College's 46th Commencement on June 5, 2018 at Barclays Center.
Shaun King gained attention for his activism involving police cruelty and justice. He has led a number of social media campaigns in movements for social justice. He has described how seeing video of Eric Garner's death on YouTube as the "breaking point" which motivated him to begin speaking out publicly against police brutality and advocating for the Black Lives Matter movement. He worked for the New York Daily News as senior justice writer from 2015 to 2017, and is currently a columnist for The Intercept and writer-in-residence at the Harvard University-based Fair Punishment Project. He is also the political commentator for the legendary Tom Joyner Morning Show. In 2017, he received the Samuel Peabody Award for Journalism from the Citizen's Committee for Children in New York — an award given annually to one journalist who uses their platform and position to improve the lives of children.
Bronx Borough President Ruben Diaz Jr., a 1998 graduate of LaGuardia Community College, will give the alumni speech.
The Commencement will be led by LaGuardia Community College President Gail O. Mellow. For more information about LaGuardia's 46th Annual Commencement, visit: http://www.laguardia.edu/Commencement/
WHO: Members of LaGuardia's Class
– 2,000 graduating students who'll receive their associate's degrees from LaGuardia Community College, and their friends and families
– LaGuardia Community College President Gail O. Mellow, and additional College leadership, faculty and staff
– Keynote Speaker: Shaun King, writer, activist, journalist, humanitarian, and a prominent voice within the Black Lives Matter movement
– Class of 2018 Speaker: Karina Ramos-Caraballo
WHAT: LaGuardia Community College's 46th Commencement
WHEN: Tuesday, June 5, 2018, 9am ET
Press Call: 8am ET. Reporters should enter via the Calvin Klein VIP Entrance of Barclays Center. It's the Entrance on Northwest corner of arena on Atlantic Avenue by Ft. Greene Place across Old Navy, Marshall's and Burlington Coat Factory. Reporters will be asked to check-in at one of the two stationary podiums in the entrance to receive a press badge allowing them to access the media section, and a press packet.
WHERE: Barclays Center, 620 Atlantic Avenue, Brooklyn, New York, 11217
To attend the 2018 LaGuardia Community College Commencement, credentialed members of the media are asked to RSVP by replying to this email or calling (718) 482-6131 or (718) 482-5060 by Monday, June 4th, 5pm ET.
• • • •
LaGuardia Community College (LAGCC), located in Long Island City, Queens, educates thousands of New Yorkers annually through degree, certificate, and continuing education programs . LaGuardia is a national voice on behalf of community colleges, where half of all U.S. college students study. Part of the City University of New York (CUNY), the College reflects the legacy of our namesake, Fiorello H. LaGuardia, the former NYC mayor beloved for his championing the underserved. Since our doors opened in 1971, our programs regularly become national models for pushing boundaries to give people of all backgrounds access to a high quality, affordable college education.
####