LaGuardia Community College Theater Director Stefanie Sertich Honored with Kennedy Center Gold Medallion Award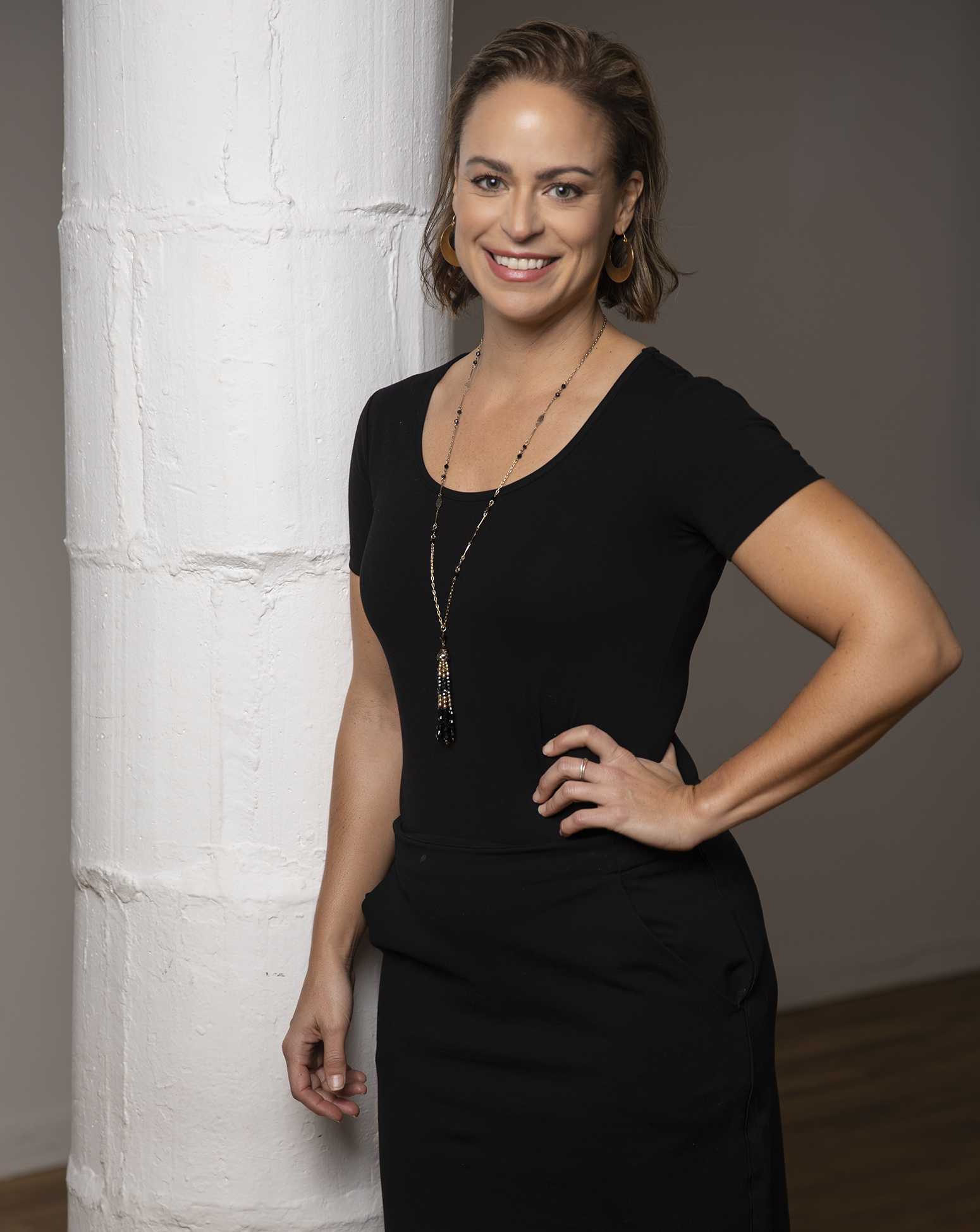 LONG ISLAND CITY, NY (April 6, 2022)—Stefanie Sertich, professor and director of the Theater Program at LaGuardia Community College, has been honored with a Kennedy Center Gold Medallion Award from the Kennedy Center American College Theater Festival (KCACTF), the premiere theater festival for the more than 700 theater programs at two- and four-year colleges and universities throughout the United States.
The Kennedy Center Medallion is considered one of the great honors in theater education. The award honors individuals and organizations that have made extraordinary contributions to the teaching and production of theater and who have significantly dedicated their time, artistry and enthusiasm to the development of the KCACTF.
Under her leadership, since 2011, LaGuardia theater students have received numerous national and regional honors—going up against theater students from two- and four-year colleges nationwide. Program graduates have transferred to highly competitive, audition-based theater programs and have been selected for scholarships to theater conservatory programs.
Professor Sertich currently serves as chair of the Kennedy Center's National ASPIRE Arts Leadership Program, which designed to cultivate a new generation of artistic and administrative leaders for American Theater with a focus of engaging Black, Indigenous, and People of Color (BIPOC) and members of other groups that are consistently underrepresented in the field.
Professor Sertich previously served as co-chair and vice-chair of KCACTF Region 1. KCACTF is a year-round program in eight geographic regions in the United States. LaGuardia is part of Region 1.