LaGuardia Community College Appoints Dr. Billie Gastic Rosado as Provost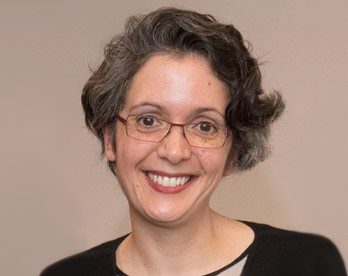 LONG ISLAND CITY, NY (JULY 6, 2022)—LaGuardia Community College President Kenneth Adams announced the appointment of Dr. Billie Gastic Rosado as provost and senior vice president of Academic Affairs, the chief academic officer of the college. She is taking the baton from Dr. Paul Arcario, who is retiring from the positions this summer after a 34-year career at LaGuardia. Dr. Gastic Rosado will join LaGuardia on August 15.
Dr. Gastic Rosado is currently associate dean of New York University's School of Professional Studies, which serves working adults, parents, transfer students, returning veterans, and lifelong learners who are earning an undergraduate or graduate degree or other credential in pursuit of a professional or personal ambition or career goal. In her role at NYU, she leads the Center for Applied Liberal Arts, the English Language Institute, and the Division of Applied Undergraduate Studies, and co-chairs the Inclusion, Diversity, Belonging, Equity, and Accessibility (IDBEA) committee. Prior to NYU, she served on the New York State Professional Standards and Practices Board for Teaching, was the inaugural Chief Research Officer at the Relay Graduate School of Education, and held faculty positions at the University of Massachusetts Boston and Temple University.
"Dr. Billie Gastic Rosado is a visionary, collaborative, experienced leader. She understands the value of opening the doors of education for whom they are often locked, and has the tools to continue to drive forward LaGuardia's commitment to educational access, equity, and opportunity. And like many of our students, Billie is a first-generation college graduate and Queens-native," said President Kenneth Adams. "I know she will serve LaGuardia well as provost."
"It is a privilege to join LaGuardia as Provost at this time in its proud history. I look forward to working with President Adams and advancing an ambitious agenda to increase LaGuardia's impact and reach, to serve even more students, identify and implement creative solutions to promote student success, and ensure that faculty and staff feel supported and invested in," said Dr. Gastic Rosado.
Dr. Gastic Rosado holds a Ph.D. in the Sociology of Education and an M.A. in Sociology from Stanford, an Ed.M. from Harvard, and a B.A. in Economics from Yale.
In her new role, Dr. Gastic Rosado will manage the Academic Division's budget, lead faculty recruitment and development, support the professional development and growth of faculty and staff, and oversee day-to-day management of key academic initiatives. Dr. Gastic Rosado will work closely with President Adams, division leaders, academic chairpersons, faculty, and staff to enhance the college's academic programs, strengthen student success, grow enrollment, and foster a culture of academic innovation and inclusivity.
In addition, she will oversee collaborations between academic departments and pre-college and certificate programs of the Adult and Continuing Education Division to strengthen enrollment and implement creative strategies for recruiting and retaining a diverse student body. LaGuardia serves more than 26,000 students from 145 countries each year. Nearly 17,000 (64 percent) are degree students, and more than 9,000 (36 percent) are non-degree students in pre-college and certificate programs. LaGuardia offers more than 60 majors, certificates, and programs, as well as 70 continuing education programs.
Dr. Gastic Rosado has led or contributed to several research projects, including serving as a principal investigator on a Safe Schools/Healthy Students Initiative, funded by the U.S. Departments of Health and Human Services, Justice, and Education. She has published numerous articles in peer-reviewed publications and given presentations at professional associations and has served as co-editor of The Education of the Hispanic Population: Selected Essays.
She has served on the boards of the Domestic Violence Crisis Center and Connecticut CASA (Court Appointed Special Advocates), which seeks to ensure that children who come before Connecticut's Superior Court of Juvenile Matters because of abuse or neglect receive support and attention from a caring adult for the duration of their time in the court system.
Her honors include being selected for the inaugural class of the University Professional and Continuing Education Association (UPCEA) Bethaida "Bea" González Diversity in Leadership Scholars. In addition, in 2019 she was named one of 25 Aspiring Leaders by the Penn Center for Minority-Serving Institutions.
• • • •
LaGuardia Community College (LAGCC), located in Long Island City, Queens, educates thousands of New Yorkers annually through degree, certificate, and continuing education programs . LaGuardia is a national voice on behalf of community colleges, where half of all U.S. college students study. Part of the City University of New York (CUNY), the College reflects the legacy of our namesake, Fiorello H. LaGuardia, the former NYC mayor beloved for his championing the underserved. Since our doors opened in 1971, our programs regularly become national models for pushing boundaries to give people of all backgrounds access to a high quality, affordable college education.
####