Associate Professor Jesse Schwartz Receives $60K NEH Award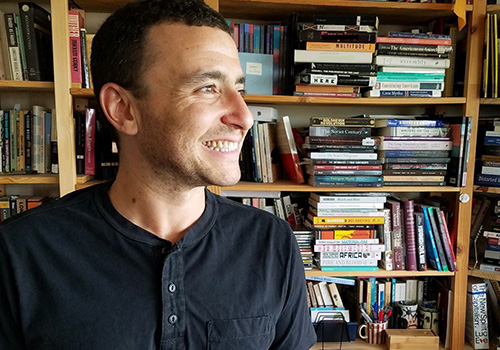 LONG ISLAND CITY, NY (February 01, 2023) — LaGuardia Community College is home to many talented and innovative professors who conduct research in a variety of fields. Many of them have published their work in peer-reviewed journals and have received awards for their dedication to academics and pedagogy. Most recently, Associate Professor of English Dr. Jesse Schwartz was recognized with a $60,000 Award for Faculty from the National Endowment for the Humanities for his research on U.S. perceptions of the Bolshevik Revolution.
Dr. Schwartz, who is also Director of the English Program, started teaching at LaGuardia in the fall of 2012 after getting his Ph.D. in English and American Studies at the CUNY Graduate Center, soon after earning an MA in Creative Writing from City College.
Created in 1965, the National Endowment for the Humanities supports research and learning in history, literature, philosophy, and other areas of the humanities by funding selected peer-reviewed proposals from around the nation. Dr. Schwartz's project was one of only 29 selected out of 170 applicants. The award was presented to "support advanced research in the humanities by scholars, teachers, and staff at Historically Black Colleges and Universities, Hispanic-Serving Institutions, and Tribal Colleges and Universities," as stated on the NEH website.
Dr. Schwartz's qualitative project, entitled: "America's Russia: The Bolshevik Revolution, Eurasianism, and the Race of Radicalism," was described by the NEH as "Research and writing for a book examining the origins and shifts of American political perceptions of Russia as captured in print culture from the nineteenth and twentieth centuries."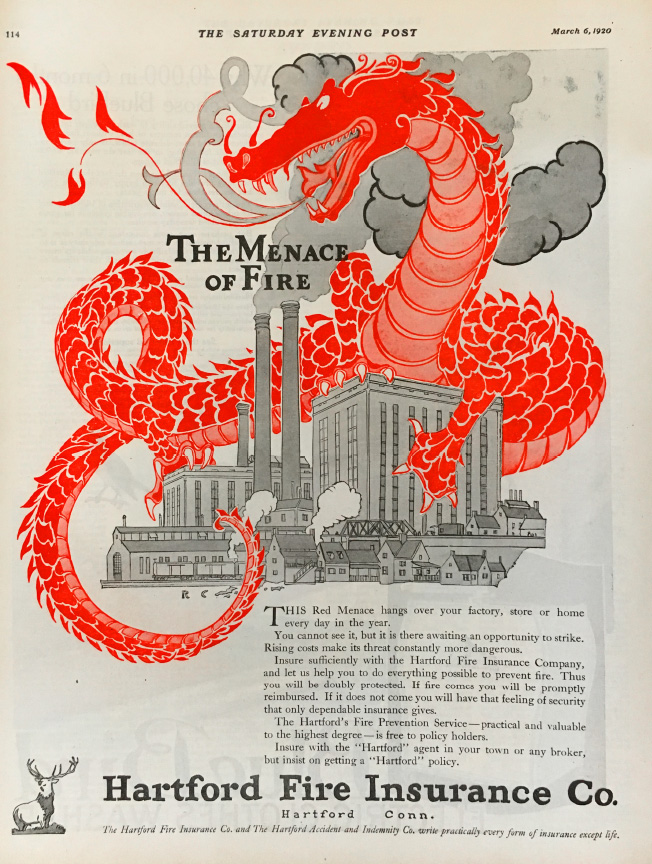 "I'm interested in the durable cultural effects that cohered in the US through its relationship with the nascent Soviet Union at the intersections of racialization and radical politics across a variety of political formations (left, right, and center) as largely captured within the print cultures of the time (magazines, newspapers, etc.)," Dr. Schwartz said about his research.
"My project examines the linkages between, among, and within entangled aspects of difference—race, class, gender, sexual orientation, etc.—through the prism of the Bolshevik Revolution as represented within the US periodical press," he said. "By analyzing reportage, imaginative literatures, and even advertisements from the period, I demonstrate how early-twentieth-century conservative forces in the US mobilized the specter of communism against movements for racial equality, gender parity, and economic justice in order to conflate non-whiteness with activist politics—and thereby circumscribe both. More optimistically, I then outline the myriad ways left-wing American and US-based writers embodying all manner of intersectional differences recognized and reworked this conflation in the service of liberation, decolonization, women's rights, and social equality under the lodestar of an avowedly antiracist and antisexist Bolshevik Russia."
Inspiration for his research came from his undergrad experience at Prescott College in Arizona, working with a professor who introduced him and his fellow classmates to cultural studies during a trip to Eastern Europe in 1998. The experience encouraged him to learn more about the region, his heritage, and archival research.
"I come from a long line of Bronx Jews who had deep roots in Ukraine, Russia, and Romania before moving to New York in the early twentieth century," Dr. Schwartz said. "It's important to note that my project is not at all an attempt to exculpate Vladimir Putin's cynical and blood-soaked regime, nor his unprovoked assault on Ukraine. I also have strong ties to the latter nation, and not only by blood: In 2006, I spent a year living in Kyiv and Odesa where I fell into an incredible job working for the Kyiv Post as a journalist and editor, and my beat was writing about the cultural, dining, and nightlife scenes in those cities. So I have much more contemporary ties to Ukraine as well—and, more importantly, I have a number of friends that are still living there through this nightmare."
The methodology and concordant archives for Dr. Schwartz's research emerge from the field of print culture and the study of periodicals.
"Print culture itself is largely a historicist approach located across cultural and literary studies wherein scholars consider the production, reception, circulation, and other material conditions of a text alongside its constituent features, such as plot, genre, form, and character," he said. "Periodical studies, a subfield of print culture, is largely concerned with exactly that—periodicals such as newspapers and magazines—and therefore also attendant questions that emerge from these textual objects, such as editorship and seriality."
Inspiration for Dr. Schwartz's research also came from an experience he had almost twenty years ago when he took a seminar at the Grad Center with Dr. Adam McKible on the cultural importance of the Saturday Evening Post in the early twentieth century.
"It completely transformed my professional and intellectual life," Dr. Schwartz said. "After already being interested in the period and reading a bunch of histories around it, I thought I had a decent understanding of the era. But I quickly found the articles, editorials, fiction, and even advertisements I was reading in the Post from 1919 to be so much more complicated and, frankly, much weirder than the more streamlined or single-focus histories I was reading that I immediately understood: A) This period was far 'messier' than I had previously thought; and B) Periodicals large and small were excellent repositories through which to try and make more sense of this complicated historical moment, especially when it came to opinions around the Bolsheviks, anticommunism, and radical movements for racial, gender, and economic equality."
Looking ahead, Dr. Schwartz says he hopes his project will provide insight and understanding. "My overall goal is to finally finish this book, of course! But seriously, as I continued my research, I kept being struck by the casual but constant declarations of racial difference by the US and Western Europe to explain the vast political distinctions between themselves and Russia in the wake of the Bolshevik Revolution," Dr. Schwartz said. "If anything, I hope my project might contribute—however small—to further understanding of the very long and very fraught histories between Russia and the West, and also the ways in which radical politics after the Bolshevik Revolution become ideologically entangled in the US within theories of immutable racial difference—and how resonances from both these threads, I'd argue, can still be felt (louder and louder, unfortunately) today."
Dr. Schwartz says one of the things he's enjoyed most from his research experience is sharing his work with students.
"It's been a lot of fun bringing my archival research into the classroom," Dr. Schwartz said. "I've projected full two-page spreads from the Post onto the screen many times in order to discuss analysis, rhetoric, audience, etc. But beyond using these archival materials as recognizably teachable moments for techniques and tropes from the discipline of English, mostly my students really seem to enjoy the archaic diction, strange images, and advertisements for long-defunct products. In other words, we have a good laugh together and still manage to learn a few things!"
• • • •
LaGuardia Community College (LAGCC), located in Long Island City, Queens, educates thousands of New Yorkers annually through degree, certificate, and continuing education programs. LaGuardia is a national voice on behalf of community colleges, where half of all U.S. college students study. Part of the City University of New York (CUNY), the College reflects the legacy of our namesake, Fiorello H. LaGuardia, the former NYC mayor beloved for his championing the underserved. Since our doors opened in 1971, our programs regularly become national models for pushing boundaries to give people of all backgrounds access to a high quality, affordable college education.
####