SERVICES
The English and Civics Program in the Center for Immigrant Education and Training (CIET) provides free English for Speakers of Other Languages (ESOL) courses for adult English language learners. These ESOL classes are designed to help students from beginner to intermediate speaking levels to develop their English communication and computer literacy skills while gaining the tools needed to become more engaged and integrated into their communities as New Yorkers.

English lessons are contextualized around civic engagement activities, such as identifying community resources and the roles of elected officials; exploring U.S. history and geography; and discussing health literacy, financial literacy and immigrant rights issues that may be affecting your neighborhoods. Classes are interactive and participatory. You will work on projects in pairs and small groups with the aid of qualified ESOL instructors to brainstorm ideas, explore solutions together, and do research in a computer lab. Field trips and workshops from community partners allow you to connect with New York City cultural institutions and nonprofit organizations in order to deepen your civic engagement. You will visit local libraries, create presentations on U.S. states and presidents, contribute work to literary magazines, read news articles, and participate in letter-writing and volunteer projects to learn English actively while making connections with your communities.

Goal setting and next steps planning are included in the coursework to encourage you to create educational and career pathways, which may include high school equivalency classes, enrolling in CUNY, or entering a workforce training program.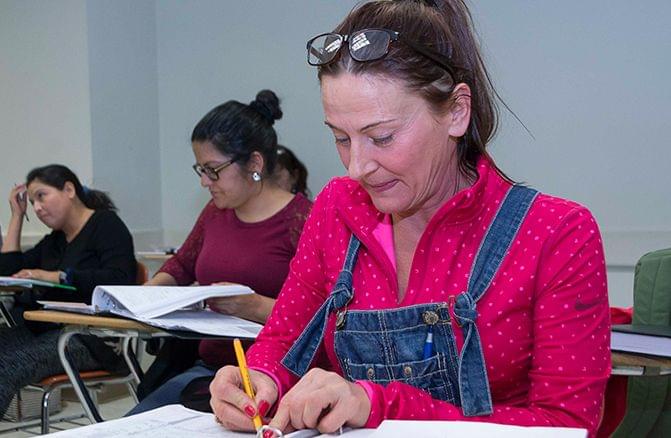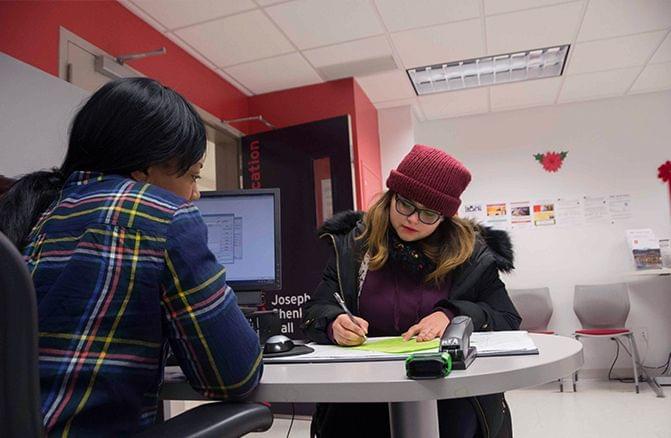 HOW TO APPLY
English and Civics classes are open to all adult English language learners from the beginner to intermediate levels. New applicants should come to CIET in Room C-239 on the second floor of LaGuardia's C-building to fill out a pre-application and be added to the wait list. You will then be invited to an information and pre-testing session to confirm your eligibility for the program and the most appropriate proficiency level of spoken English.

Classes begin each semester in September, January, April and July, meeting three to four times a week in the mornings or evenings and lasting approximately 10-12 weeks.
WHAT OUR STUDENTS SAY
"I learned about American history. I recognize famous people on bills and coins."
"I feel more independent speaking English."
"I am not afraid to go out."
"I can fill out forms."
"I can check a book out of the library."
"I can speak more with my co-workers, and I follow instructions better."
"I can go to the bank and solve my own problems."