The NYC Welcome Back Center at LaGuardia Community College is an information and resource center for internationally trained nurses who would like to enter the healthcare sector in the U.S.
We can guide you through the New York State licensing process so that you can work in your healthcare profession again. We can also help you explore alternative careers in healthcare to pursue while you are on the path towards licensure. As a member, you'll receive case management and support services as well as referrals to educational, community or professional programs and organizations, as needed.
Begin at LaGuardia!
The NYC Welcome Back Center is part of the National Welcome Back Initiative.
The NYC Welcome Back Center can help you develop a career pathway that builds on your education, experience and skills. Services are free and available to residents of New York State who are authorized to work in the United States. Some NYC Welcome Back Center programs may require proof of New York City residency.
Take a few minutes to fill out our application, and find out if you qualify!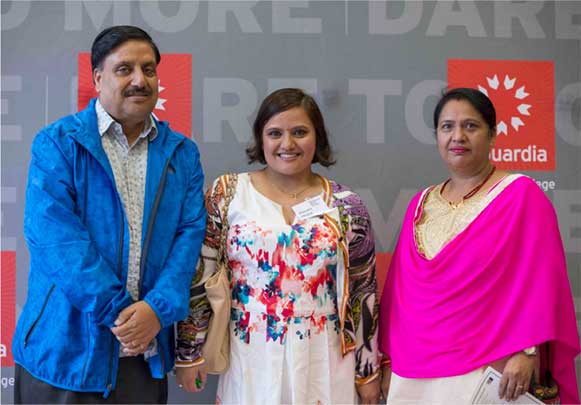 Mamata Dhakal A great year at LaGuardia Mamata Dhakal was a nurse in her native country of Nepal, but her dream was to become a Registered Nurse in the U.S. Immigrating in 2007, she worked as a college assistant, babysitter and private tutor to earn a living. After immigrating to the U.S., she also began taking English as a Second Language classes as a matriculated student at LaGuardia in order to improve her English and begin college studies. While pursuing an Associate Degree at LaGuardia, Mamata visited the college's NYC Welcome Back Center for internationally trained healthcare professionals and was referred to its National Council Licensure Examination for Registered Nurses (NCLEX-RN) Preparation Course for English Language Learners. Mamata completed the course, passed the NCLEX-RN, started a new nursing job, graduated from LaGuardia as a Biology major, and soon began studies for her Bachelor Degree in Nursing at Lehman College/CUNY. "LaGuardia has helped me in each and every moment to learn English, earn a degree and become a Registered Nurse," says Mamata.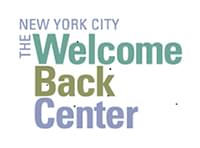 Thank you for your interest in the NYC Welcome Back Center at LaGuardia Community College! Your support enables us to work toward our mission of integrating internationally trained healthcare professionals into the U.S. healthcare workforce. To make a donation please call us at (718) 730-7530 or send us an email at 
nycwbc@lagcc.cuny.edu
.