Due to challenges arising from COVID-19, the College Level Examination Program (CLEP) is suspended until further notice.
The College-Level Examination Program (CLEP) is the most widely accepted credit-by-examination program in the United States today, helping students of all ages to earn credit for what they already know. You can earn from 3 to 12 college credits toward a college degree for each CLEP exam taken, depending on the exam subject and the policy of the college or university. LaGuardia Community College takes up to 30 CLEP credits. Testing Information for LaGuardia
CLEP tests available in 34 college-level introductory subjects
Administered in state-of-the-art LaGuardia computer labs
Offered year-round, every Wednesday at 6:00 p.m. in Room C-333
Timed, 90 minutes long
For a list of offered CLEP tests, click here.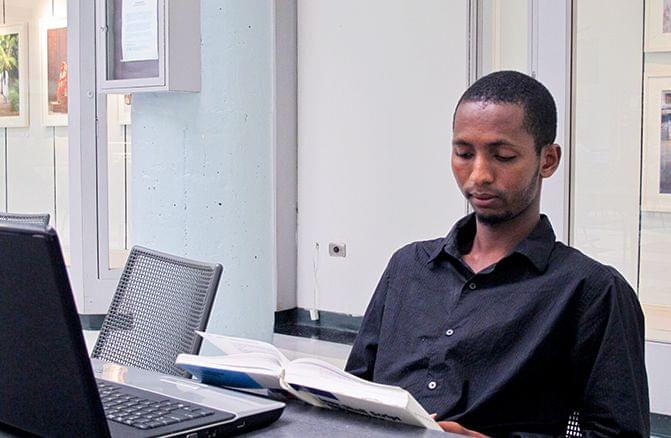 Step 1: Visit the College Board to register and obtain a voucher
Step 2: Register for a testing date at LaGuardia Community College
Requirements
What to Bring to the Test Center
You will need two forms of personal identification in order to be admitted. Primary: a government-issued photo ID card that bears your signature (e.g., passport, state-issued driver license, state-issued ID card). Secondary: ID with a photo and/or signature (e.g., Social Security card, military ID, student ID, credit card, employee ID). All funded military candidates must present a current military ID.
Please notify us one week prior to the test date if special accommodations (e.g., extended time) are needed.
CLEP test takers pay an $80 fee to the College Board for the exam. In addition, there is a $35 nonrefundable administrative fee that is paid to LaGuardia Community College when you register for a test date.
CLEP scores are shown immediately (with the exception of English Composition with Essay) with the official scores mailed from CLEP in approximately two weeks.
When you register for a CLEP exam with the College Board, you can indicate the college, employer or certifying agency that you want to receive your CLEP test scores. There's no cost for the first transcript request; your College Board exam fee covers it.