EMT's—become a Paramedic and earn higher pay while expanding your knowledge, skills and job opportunities in this high demand field.
Since 1996, the Paramedic Program at LaGuardia has educated and trained many of New York City's finest Paramedics.
Choice of one year certificate or two year AAS degree*
Excellent reputation within the New York City EMS community.
Excellent pass rates on the NY State Department of Health and New York City Regional Emergency Medical Advisory Committee (NYC REMAC) paramedic certification exams.
Affordable tuition and available payment programs.
State of the art equipment and EMS labs.
Knowledgeable, experienced and caring faculty.
Innovative skills training and comprehensive curriculum.
National, state and regional certification for Paramedic.
Convenient access to mass transit and major highways.
Clinical rotations in Manhattan, Queens, Bronx, Brooklyn and beyond.
Certificate Program students attend classes together with degree students and fulfill all of the same didactic and practical skills as well as clinical requirements as degree students.
        The major differences are:
Certificate students are not required to take:

the college placement exams or any basic skills classes.
Human Anatomy I and II classes prior to taking the Paramedic course.

Certificate students achieve their certification in one year instead of two years for the AAS Degree.
Certificate students may earn an AAS Degree when they return to LaGuardia to take the additional required courses. Returning students will be granted 36 credits for their EMT and Paramedic training and, upon completion of an additional 24 credits, can complete their AAS Degree.
Certificate students do not benefit from CUNY tuition rates, nor are they eligible for the financial aid given only to degree students, such as the Tuition Assistance Program (TAP) and Federal Pell Grants.
Students who successfully complete the Paramedic Original program qualify to take the initial New York City Regional Emergency Medical Advisory Committee (NYC REMAC) paramedic certification exam at no cost.
Partial tuition scholarships are available for eligible students. A separate application process is required. Contact program staff for more information.
Information and Prescreening Session for Paramedic Program
Certified EMTs are invited to learn about LaGuardia's Paramedic Program and requirements for NY State Department of Health Paramedic Certification. Explore the broader career and educational opportunities in the healthcare field for advanced level EMS providers. Take the program screening exams (reading, EMT Knowledge, and math).
Location: In-Person Instruction
Weekday: Tuesday
Time: 06:30 PM – 10:30 PM
Fee: $0
Course Code: PMED000W24.T11.01.00
Additional Emergency Medical Services (EMS) Courses
High school diploma or equivalent
Passing of pre-screening process
NY State certified EMT
Paramedics primarily perform ambulance transport and emergency response work as well as hyperbaric medicine and telemedicine, earning $23 – $40/hour. With additional training, you can also perform flight medicine and administer critical care and neonatal transport.
This profession has excellent employment opportunities. You can also advance to the role of supervisor, instructor, nurse, physician assistant or doctor.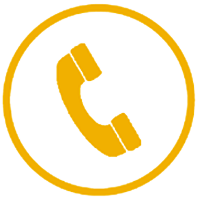 Pre-Hospital Care Programs
Phone
(718) 482-5768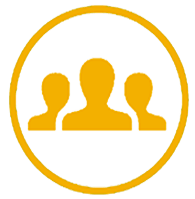 To apply to the EMT Basic course, you will need to register and attend an information session. Click here to create a profile and choose Emergency Medical Technician (EMT) Basic Information Session. If you pass a pre-test and interview you will be invited to register for the EMT Basic program.
You may also register here for other Emergency Medical Services courses. Please note all course prerequisites.