The high demand for Medical Assistants is projected to grow 23% through 2024, much faster than the average for all occupations.
Become nationally certified as a Clinical Medical Assistant, helping physicians with procedures such as taking vital signs, preparing patients for medical procedures, and performing phlebotomy (blood drawing) and electrocardiography (EKG).
In order to take the national certification exam for Clinical Medical Assistant, you must successfully pass all five courses in this program. Take the courses in any order, or take them individually. LaGuardia's CCMA program has had a 100% pass rate for students taking the national CCMA certification exams (National Health Career Association: EKG Technician, Phlebotomist, and CCMA) for the past four years.
Partial tuition scholarships are available for eligible students. A separate application process is required. Contact program staff for more information
Medical Terminology
Develop a basic working knowledge of the language of healthcare to serve as a basis for your individual career growth by using an applied approach. Learn basic medical terms and how they are used in documenting and reporting patient care procedures. ND
Information Session: Certified Clinical Medical Assistant
Learn about LaGuardia's Certified Clinical Medical Assistant programs. Explore job opportunities in the medical assisting field.
American Heart Association (AHA) CPR for Healthcare Providers with First Aid (On Campus)
Learn how to save a life using CPR, airway adjuncts and defibrillators and how to rescue victims of a choking emergency. Respond with proper first aid techniques for medical and trauma emergencies. Skills and knowledge will be tested according to American Heart Association (AHA) criteria for Basic Cardiac Life Support (BLS) certification. You will receive two AHA textbooks and AHA certification in BLS CPR for Healthcare Providers and AED. Required for CCMA students who are not already CPR certified. ND
EKG Technician
Become a certified EKG technician. Explore the anatomy and physiology of the heart, modern EKG techniques, basic EKG interpretation, and new techniques in cardiac monitoring. Discover the relationship between EKG interpretation, disease states, and commonly used medications. You will learn how to prep patients; take vital signs; set up an EKG machine; and perform electrocardiograms. Successful completion allows you to take the national EKG Technician certification exam. ND
Phlebotomy
Become a certified phlebotomist. Learn about the anatomy and physiology of the venous system as well as phlebotomy practices. Develop your skills in a variety of blood collection techniques while employing universal precautions: vacuum collection, dermal punctures, and using syringes and butterfly needles. A minimum of 35 live blood draws are required during the practical skills labs. Successful completion of this course allows you to take the national phlebotomy technician certification exam. ND
CCMA Procedures
Learn Clinical Medical Assistant procedures for patient care. This course involves positioning, assessment, history taking, triage, patient education, and handling of special patient situations. Become familiar with office basics such as billing and coding, scheduling, filing, and office reception. You must successfully complete either EKG Technician or Phlebotomy to take this course. Successful completion of CCMA Procedures and the other four courses in this series allows you to take the national Clinical Medical Assistant certification exam. ND
Passing of Reading Exam; Prerequisite for National Healthcareer Association (NHA) certifications: High school diploma or equivalency.

Exemption from any course in this sequence requires evidence of previous course completion at another school and passing of a competency exam; passing of a skills competency exam is also required for EKG or Phlebotomy. Must present current AHA BLS with First Aid card for exemption from American Heart Association CPR for Healthcare Providers with First Aid course.
$99 fee per competency exam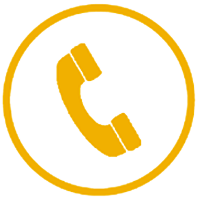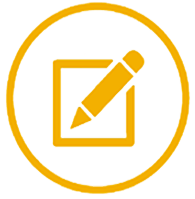 Before registering, apply to the Certified Clinical Medical Assistant Program
Complete the application-form.
Attach your payment and copy of your high school diploma or equivalency.