Elevate your skills in the critical business areas needed for success.
Join us for our Career Insider Series workshops and panels. Click here to sign up.
Give your professional career a boost by mastering essential business skills and learning how to stay connected to a remote work world. You will focus on networking, problem solving, leadership, time/stress management and conflict resolution. These workshops will help you facilitate team connections and increase your organization's output and productivity.
Project Management (PMP)
Discover how to plan, lead and deliver projects digitally. Learn core skills in this interactive course to balance multiple projects within any industry and stay ahead of a competitive market. Topics include critical functions of a project manager; defining project scope, goals and objectives; estimating project work; and creating schedules. Upon successful completion of this course, you will receive a LaGuardia certificate of completion. (Cost of textbook included in course fee.) ND
Time & Stress Management: Find Your Balance
Build a foundation of good practices that increases productivity and decreases stress. Topics include recognizing signs of stress and stress management as well as tips for prioritizing, organizing and maximizing your time. ND
Leadership Exploration and Development
Develop essential leadership skills and discover how to empower others to work collaboratively towards the organization's vision. Topics include fostering trust, interpersonal and intrapersonal communication, and leadership challenges. ND
CUSTOMIZED TRAINING OPPORTUNITIES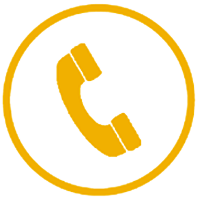 Career and Professional Programs
Phone
(718) 482-7244