LaGuardia Community College APEX Accelerator (LaGuardia APEX), formally known as Procurement Technical Assistance Center (PTAC), was established in 1999 to help businesses in Queens and beyond market their goods and services to the Federal, State and local governments. We strive to simplify the steps needed to help you successfully sell to the government. The LaGuardia APEX is funded in part through a cooperative agreement with the Department of Defense (DOD) Office of Small Business Programs (OSBP).
LaGuardia APEX offers procurement technical assistance and training workshops to meet the needs of any sized business, including minority owned small business (MBE), disadvantaged owned business enterprise (DBE), service-disabled veteran owned small business/veteran owned small business (SDVOSB/VOSB), and women owned small businesses (WOSB), to name a few.
We provide the following services:
one-on-one business counseling
training on government contracting
review of bids, General Services Administration schedules and contracts
procurement regulations assistance
research and analysis of goods or services
access to bid opportunities via our database
opportunities for small businesses to participate in organized events and networking sessions, as well as expos and matchmakers, where they meet with government buyers, Agency Chief Contracting Officers (ACCOs) and key representatives
assistance with marketing and advertising to government agencies
seminars and workshops on topics related to government contracting
assistance to Minority Owned Small Businesses and Women Owned Small Businesses in obtaining Federal, New York City and New York State Minority/Women Business Enterprise (M/WBE) certifications
LaGuardia APEX has a client base of over 2,000 businesses. What separates us from other programs is that we support our clients throughout the entire government contracting process. We offer continuous exposure to the government sector through workshops and seminars during the year that guide and support your interest in government contracting as well as inform you of any new changes within the government sector. Our one-on-one counseling truly provides you with a personalized learning experience and individualized business review.
Our clients have received over 4,000 individual awards and over 1 billion dollars in government contracts. Our services are available free of charge.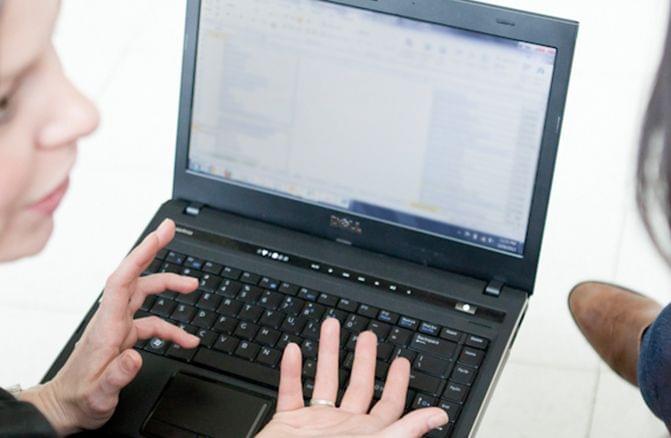 To become a LaGuardia APEX Accelerator client or to make a counseling request, visit our
registration website.
New York Embroidery Studio
New York Embroidery Studio is a full-service surface design studio and manufacturing facility with more capabilities than any other factory of its kind in New York City. Owner Michelle Feinberg founded NYES in 2003 to provide embroidery and handwork capabilities to the fashion industry, including clients such as Tory Burtch, Ralph Lauren, and Coach. NYES has pivoted and changed with the industry, expanding to include techniques such as 3D printing and laser cutting. The onset of the Covid-19 pandemic stopped the fashion industry in its tracks. Michelle was committed to keeping her staff employed, so she pivoted yet again and answered the call for US-made isolation gowns, to replace the garbage bags that local NYC hospitals were forced to use due to overseas supply shortages. NYES was the first manufacturer in NYC to be classified as an essential business and started making PPE for the city of NY in April of 2020.
Read more…

Soon after she started making gowns for NYC, she learned that the federal government would also be soliciting bids from small businesses for isolation gowns to replenish the National Healthcare Stockpile. Michelle had no experience with federal contracting, so she turned to LaGuardia Community College APEX Accelerator (LaGuardia APEX) for assistance. The LaGuardia APEX team helped NYES register as a federal contractor, including obtaining a CAGE Code, WOSB, and arranging for a technical audit to ensure compliance with the relevant DFARS requirements. The team also coached Michelle through the detailed bid response document. The LaGuardia APEX team also helped NYES respond to the government's questions about the bid and guided the team during the government inspection of NYES' production facilities. Ultimately, NYES has won over $147MM Prime and Sub government contracts for reusable isolation gowns, Khaki shirts for the Marines in 2023 and other cut and sew apparel. Michelle was not only able to keep her existing staff employed, but the contract created over 1000 new jobs for local NYC workers. She has since expanded the business into the Brooklyn Army Terminal. NYES has continued to work with LaGuardia APEX team on subsequent federal contracting opportunities and looks forward to partnering on their upcoming work.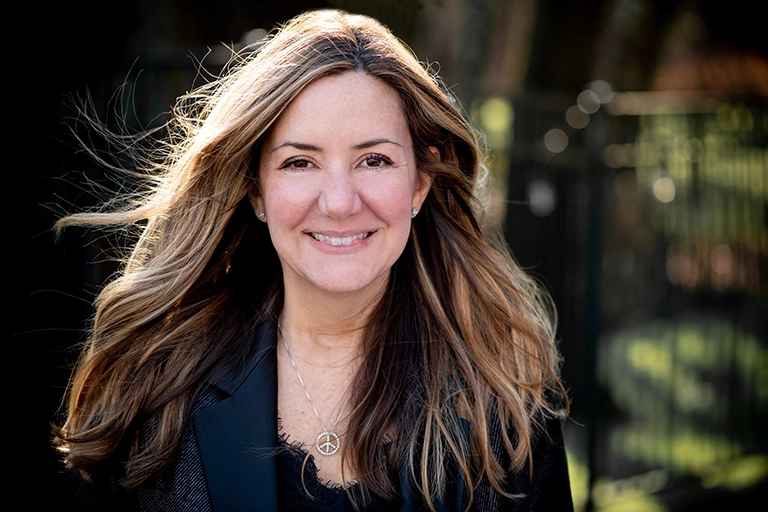 NYS Sites
NYC Sites
Other
CONTACT US
Phone:
(718) 482-5306
Email:
apex@lagcc.cuny.edu